My thursday ,feels exhausted
Hello my beautiful read cash fam !!
How was everyone here?How was your day yesterday?Mine was exhausted and for todays blog I will share on how my thursday feels so exhausted.
I only had 4hours of sleeping last night so yesterday I felt so sleepy but I need to do some household chores .I get up around 7:30am to prepared our breakfast ,after we take our breakfast its time for bathing my kids.I felt sleepy but I can't take my self to nap because I always keep my eyes on my kids .Around 11 am its time to prepared our lunch ,I cooked pork adobo and prepared kilawin or raw fish with spicies.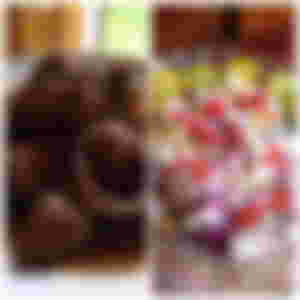 After lunch I need to put my baby to sleep ,I felt exhausted and wanted to sleep but I can't coz my baby still awake ,he fall asleep around 2pm so its the best time for me to take a nap but then I remembered our bedsheet which I soaked from soap in the other day that needs to washed now or else mangangamoy nato haha ,so I wash the bed sheet and a pair of pillow case and when I am done and already hang it and let it dry ,I hold my phone and checked my read cash and another thing that makes me feel exhausted was my wednesday's article was only visited once and I felt sad about it but its okay ,I'll just have to wait and I wanted to sleep but I remember I only read few articles from some users here so I wanted to read 3 or more articles before I take a nap and when I sat and started reading some other works I noticed many flies was flying and the floor get my attention like it was calling me to clean it lol!Its been a week since the last time I mop the floor .No one will clean it I need to clean coz I really felt that it was calling me hahah.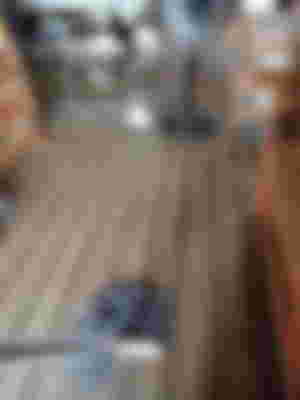 So ,I quickly get a mop with soap then I add a chorine to sanitize and after that I put fabcon as the final touch of the floor.I did it quickly while my son was sleeping ,and when I felt hot tho I am not hot hahha ,I wanted to take a bath before taking a nap ,so I went to the bathroom but the bathroom wanted me to clean it ,it was like talking to me and wanted to clean it so before I will take a bath,I 'll cleaned it first and finally ,I finished bathing .
Since I felt stressed and exhausted I apply my skin care ,my natural skin care but I thinks it doesnt gave me care hahha! I had an alovera plant here and what I did every I after bathing is I put 1leaf of aloe vera at the fridge for atleast 5minutes then I applied the gel on my face particularly under my eyes ,it really made me relax.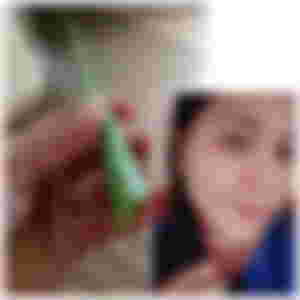 Its already 3:30 pm when my baby awake ,so it ends that I wasn't able to take a nap and then my tummy feels hungry so I cooked some left tuna pie in the fridge which from our snacks yesterday ,my niece made this and I am the one who fry it.And if you want to try this easy recipe heres what you need and what you do:
Easy tuna pie recipe
Ingredients-Tuna(remove the sauce)1chopped onion,bread(remove the edge and flattened it)mayonaise,breadcrumbs and egg.
Procedure:Mix the tuna with chopped onion and mayonaise then add a pinch of salt and pepper to taste then after that prepare the bread and add the tuna spread then fold the bread and use fork to close the bread.In a separate bowl,mix one egg and soak the bread with tuna then roll with breadcrumbs and fry .
For the dip(my experiment only lol!)
Mix 2tables spoon of all purpose flour with a half of spoon sugar ,a pinch of salt and pepper and add 1small can of evap milk ,the smallest can then stir and turn on the fire and wait till it boiled .
Thats it ,charaan enjoy!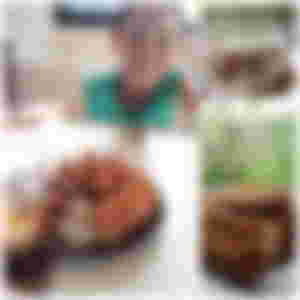 I am sorry self that I ate a lot today ,I am happy that I release more sweats but then I ate a lot hahaha ,so what will happen to my goal which is to loss weight ?Maybe I should try to control my self tomorrow interms of food hahaha.
Its already 4:30 in the afternoon and I need to start preparing for our dinner coz hubby will leave the house at 6pm ,so I need to cook early ,I asked my niece to watched my kids coz I going to prepared our dinner ,while I cooked the rice I washed the dishes and cleaned the mess in the kitchen and after cooking rice I will cooked isdang paksiw for our dinner .
While waiting for it cooked ,I went to my tiktok account to entertain my self but I wasn't entertained ,instead it makes me cried when I saw some vedios about the war in Ukraine ,there was also a video that a father was able to kill his own daughter ,I am not sure if what nationality they are, some videos was the continuation of an investigation of an actress in thailand who died coz it drown in the river but the investigation comes that it was intenionally killed ,I can't imagine the pain for those family who are suffering that pain.
After we finished our dinner,I cleaned the living area where we are sleeping and swept and keep messy things in the kitchen then cleaned my kids and change their sleeping clothes.Ang hirap makitira mga dzae pero keribels lang!
This tiring day felt for my thursday was on a little thing compare to other who are suffering so much pain now ,I felt tired but it does'nt mean that I need to complain my living now ,instead I must be thankful for it ,coz it just only a tiring day and it will gone after I can rest ,unlike the other people who are suffering and it takes so much time for them to heal from the pain they had,I must be thankful ,feel blessed for what I had right now.I remember when I attend a holy mass a priest once said to his homily that "If you get tired,you will rest and If you feel pain and had some problems or illness ,still be thankful its because of what you had right now by that you are able to feel a little piece of sacrifices of what Jesus did for us ,we will not blame anyone especially to GOD,instead we must be thankful for it And always believe that your faith on him can healed from pain that you are suffering right now.Keep your faith on him and trust him🙏
And thats all for today ,thank you for spending your time and to my dearesf supporters and sponsors a big thank you for your love and support ,love lots❤️