Never Be Afraid To Be Yourself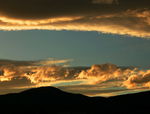 Being oneself is by far the greatest source of happiness and self fulfillment. Be happy for who you are and accept yourself just the way you are, people would always have their opinions, they would always have something to say but that notwithstanding it's up to us to do right, to make the right steps and become our best self. It always starts with hate and condemnation cause you're not doing what they want you to do, you're not becoming what they wish you to become but eventually when you've successfully made your mark in history, they would have no choice but to celebrate with you., so its always best to be yourself, be expressive cause at last it'll be you versus you.
I remember a colleague of mine who was working with us at the moment as a personal assistant to our boss was allergic to cats fur, when the cats gets around, he gets or reddish and ticklish and rashes, we also didn't know at the moment so we saw nothing wrong with it. It wasn't because he was scared to lose the job, he has been on it for a long time, he's not scared of losing the job, he was only not ready to express his displeasure working with the cat. Just an hello boss, I want to tell you I'm allergic to furs especially cat fur, please forgive ma, I didn't inform earlier and with this little play everyone would be together as at now.
Already that week was a crazy one and everyone had to work twice as hard, this colleague of mine has had series of quarrels with our boss, not necessarily a quarrel because he wouldn't return words with the boss but he sure wasn't happy. So one day our boss left to a meeting and left his troublesome cat behind, he wanted no disturbances I guess, so after the meeting, he called his associate and told him to bring the cat home but the assistant was saying he can't, finally he gave in and explain how he was allergic. Of course no one believed him anymore, we all saw it to be outright disobedience.
I too was guilty, I didn't believe too, I thought he was only being stubborn to the boss and some even got angry with him, throwing him all insults, is it because the boss picked you up and trained you, so now you betraying him, he couldn't explain anymore, and all this is because he refused to be let us in from the beginning that we wasn't comfortable with cats around. Now we think he's only trying to be stubborn and deserve whatever meets him. Not up to 3 months later we met his sister who told us all that we know, now we knows that's he was saying the truth, but he's not quick to Expressing himself, slow response. The world is fast.be fast.
No one would suddenly know what to do to you or how best you like to treated. No one can just know your likes and dislikes, all we can do is try to be moral, still we step on toes. It's not wrong to be expressive, maybe still with a gentle reminder, maybe start with a smile alongside a correct, then as it keeps being repeated you can keep increasing the seriousness of your responsiveness. Express yourself most times it needed, this wave they might not do it again. This way they have been informed and any continuous action could be regarded as a deliberate wickedness.
The main goal is to stay happy and to do this we need to be in a happy environment, where we can smile and be free, from within not being faked, we are truly happy. However when we bear so much we prevent ourselves of such happiness. You too need to be treated well, don't be scared to say he stop that, don't br shy to say hey continue, I like that. Speak, say it out, let people know what's really going on in your head, so they can be sure of the actions they ought to take and already know what your reaction would be to it. A student knows what the teacher would do if he did something bad and this helps to make the class remain sane.
I have found out that people really don't care. You see those few people who don't like to respond to actions done at them, they are always getting hurt most of the times. The feelings they have been preserving from getting hurt would most certainly be the one to backstab them. They truly get hurt the most, and their crime was only being too nice. That is not a gesture of goodness, when you refuse to be expressive to how you truly feel, it's rather a act of kind people, and this kindness often rarely pay, so be expressive.
Be expressive guys, you see what you don't like, try cutting it off in the shortest possible time, you see someone you like, come on, that too needs you to be expressive. Express yourself, this way you teach people how best to treat you. I like this, I don't like this, also makes you principled, people respect you more knowing you know what you want and you're always focused on it. Its not wrong to be expressive, what's the worst that can happen, any ways, now you have made your intentions clear. Come on guys. Be yourself today, Live for you and be happy.
Thank You For Reading, I hope you have a wonderful weekend.