Time check: 6:20 am Ph time - now @Bloghound checking back in. Good morning all. Yesterday I had a flu. Today, I'm a lil bit better, but would probably go back to bed and get fully rested. We'll see.
So anyway, do you guys at any point set aside effort and time for silence? Minutes in your day where you go off your phones, no conversation, and nothing except for silence. Those moments where you shut off the world and let your mind meander where it will.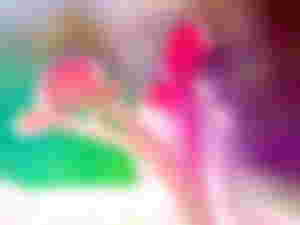 Here is solitude. It does not depend on you not talking or being more in isolation and less in a relationship. It doesn't rely upon anything you do or don't do. Life, all things considered, is mysterious. The world is a noisy chaotic world. And to that, I may add the things shaking in my mind. With a touch of silence, I feel more settled, more grounded, less restless. I recall what is significant. I experience fewer instigating choices.

Taking time for silence makes things sound more intricate than they should be. Track down a couple of moments daily. Allow the residue to settle around you. Pay attention to your breath. Put away all that concerns or weights you, only for those couple of moments. I guarantee it will all be there for you to get when you're set.

It doesn't make any difference where you sit. It doesn't make any difference if you can't stop your contemplations. The only thing that is in any way important is that you give yourself a corner, an edge, a taste, a taste of silence. That you require a couple of moments to see and like your own breath and how it streams in and out. In and out.
A lot of us tend to overthink every now and then. To get this circle of thought into our heads that goes around and around. I tend not to give it an opportunity to work out all alone. One of the things I have learned as I get older is that occasionally, there are sentiments in life that really don't have an answer. Overwhelming I know, and a great many people will advise you that it is not right, yet I accept there are conditions that you will go over where you can think all you need and always be unable to sort it out. What will be will be, and that is all we have. Going in circles considering it never really makes you insane.

I love to have some moments of silence that I can take in my day. Moments where I can go everything off and let my mind go where it will. I simply expected to give it the silence to come through. And keeping in mind that it may not be an answer that I have been looking for or expecting.
Will you require a few minutes of silence? Will you allow your brain to meander untethered and see what comes through?

Anyhow, it's so humid this morning down here in the farmland. The winds are kind of frozen in the heat I can't feel any breeze. Thankful for the weather still. I had to chase some shades the other day from the mean rain. I was questioning my sanity at living down here during the rainy season. Then I looked around and remembered.

Sometimes, we need to take the good with the awful and find a balance that sits right inside our hearts. In every situation in life, we weigh the good against the not-so-good. When we do this, let's listen to our gut instincts. Let's silence the outside influences and listen to ourselves. I have a feeling a few friends need this reminder today.

Summary:
It is difficult to love silence, particularly in this day and age when we're simply associated with everybody at only one touch. The time we begin to love it, that's what we can call development. It takes a little time. This doesn't mean being distant from everyone. Consider it being with yourself. Investing energy with yourself rather than others. It very well may be somewhat simpler for the contemplative individual and hard for an outgoing person, however, once you begin appreciating time of silence, I am certain you will cherish it in the end.

I am going back to bed and get more rest. I hope you all made it through the hump day and are off to a great start today. Have a magnificent day, my friends, and remember to have a moment of silence for all the good souls who gave their lives so that we may have the energy to face our day.
One love.
(Photos are my own and taken by me)

Thank you for visiting.