Is it the world... or oh! our teachers?
One looks back with appreciation to the brilliant teachers, but with gratitude to those who touched our human feelings. The curriculum is so much necessary raw material, but warmth is the vital element for the growing plant and for the soul of the child.
The first teacher everyone has is their parents.
From the womb the mother has taught her baby to stop kicking because it hurts her.
The father would walk up to the mother and place his warm hands on it and speak softly to the little being in there.
Don't hurt your ma and look after her while am gone to work.
The baby responds to this talks and the presence of his parents.
From there onward the baby begin to learn more when he or she is born into the world.
His or her parent will guide and tell him or her what to do and what not.
The baby grows up with the morals imbedded in them.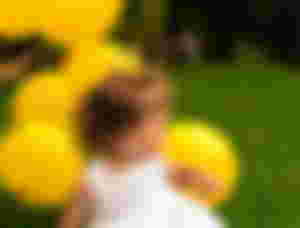 A certain time comes when the baby will start going to school to learn not only to read and write but also learn other morals which will make them grow into gentlemen's and proper ladies.
This is where the teaching by teachers comes in.
Teaching according to Balikis is the act of imputing morals, knowledge and skills that will add to a child's learning experience.
Teaching is done to input knowledge, orderliness, obedience, manner and all other positivity into the pupils.
Teacher's salary is very poor but still we have teachers who are willing to teach all over the world regardless of the payment.
Teaching then was strict, even writing this I can still feel the lashes given to me then.
Hardly would you see a parent going to school to fight teachers for beating their wards.
In my school such act wasn't accepted,the child will be disciplined in every ways.
I am glad that I was trained then, even though the beating was nothing to write home about,those disciplines played a vital role in my life.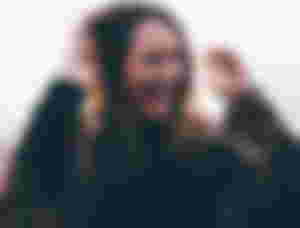 When I see kids these days I just laugh because crying won't solve it.
You see them go to school whenever they like in the kind of clothing they choose to.
Their hairstyles are differently made and education is degrading.
It makes me wonder,where are we going in this world?
What leaders of tomorrow are we training?
Cheating and expos have now become a normal thing in school.
Pupils are already told what to read in disguise of revising.
If this was done then, I would have even bothered studying.
I have never cheated in any exam because I had no need to.
This was done in my school then as a way to prepare us for any unscheduled exam or test.
After the first week of resumption, prep starts. We would be asked to read the day's subject by the teachers to understanding.
I usually get home by 6 o clock sometimes after 6.
Doing this helped me in higher institution as I read and make notes of mine after the day's lecture. This made it easy for me to revise when exam is around the corner.
I had never told my mom that I was beaten in school again after she had flogged me then when I told her my teacher beat me.
When she asked what I had done, I had explained expecting she'd fight for me instead reverse was the case.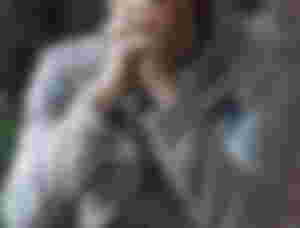 I pray for my teachers especially those who taught me in basic levels because I turned out good.
If they had overlooked my doings surely I would never had turned out well, because those lashes prepared me for the future and made me battle every assignments instead of looking for lame excuses to cover up.
I had learnt to arrange things rightly in school and it never made me forget my assignments at home. This helped me in all areas of life as I always made sure to keep things in there rightful places and it made me get to interviews early even when I woke up late because everything had been arranged earlier.
Ironing the cloth was the trend then,I would iron my school shirt and skirt the you'd see the presence of the iron on it.
Putting on the white socks(computer socks) and brown sandals with the hairstyle neatly made.
Neatness used to be a competition then,you'd see my sandals shining so brightly because I oiled it😂😂.
This helped me because I could never go out with a dirty cloth,I'd make sure my hair is neatly packed and my nails are cut.
School made me an early bird, I wake up as early as 4 o clock then to sweep and clean the house. I would pray and help mom cook then I'd take my bath to get ready for school.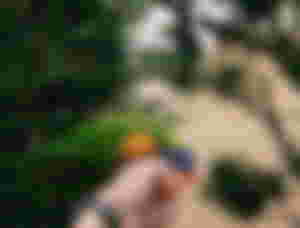 I walk to school as there wasn't bus around where I stayed , even with the long journey,I always made it to school on time.
All these and many more the school had taught me and I am glad I learnt a lot.
School isn't just a place to read and write but also a place where morals are imbedded in the pupils or students.
Happenings these days changed education history and it just seems the paved road to education now is closed and children are just wandering around.
I heard a story about a teacher.
This is a true life event.
The teacher was said to have beaten those who did not do his assignment,the subject being mathematics.
One of the pupil, a twelve year old boy was said to have put his head on the desk and after some minutes,he started vomiting blood.
When he was rushed to the hospital by the school management after they had called his father,the child gave up the ghost.
Now,it was stated that it was the teacher that killed the pupil,the school is currently closed and the teacher apprehended.
Was it the teacher that truly killed the boy? As some claimed the boy had internal injury before hand and autopsy should be carried out.
Or is it the world we live in now?
*******************************
Strange things happen and are still happening in this world of ours.
It is sad that the teacher had to go through such.
And it is painful the boy died when his birthday was said to be a few days from then.
Cruel world we live in now and teachers are now afraid to discipline their pupils.
Parents now do what they like and would talk to their child's teacher in the manner they wish because well they have the right to and the teacher has no right to discipline their child or talk to the child.
My phone had some problem which thankfully have been fixed now.
I had wanted to post this article since Thursday and I had to call @FashTioluwa who shared in my dismay.
A great thanks to my sponsors for always staying. I appreciate you all for the love. Take a moment to check them out guys and you'd be glad the hours spent there weren't in vain.
Thanks for the usual tips, comments and love.
Thanks for reading and stay safe.
Photo source: Unsplash
Writer: Balikis
Date:28 May 2022.