Went to Wet Market To Buy Some Fish
July 29, 2022
Hello read.cash family! It's another tiring day yet satisfying one. How are you all here?
---
It's been weeks since I got so busy with my personal life that I haven't been to the market to buy something. I miss going and buying some fresh vegetables, meat or fish. In the past days, it's only my partner who does the grocery or buys the necessary things for the kitchen like spices, vegetables or some viands because my morning is usually spent at school because Adam has a class and when afternoon comes, I spent it doing the house chores that I haven't done yet. Now that I got a day off from school and other stuff here in our house, I decided to went to the market because I miss eating fresh fish soup. So I and my youngest son went there this afternoon. The weather was fine when we went out so we were having a good time roaming around to see what was nice to buy.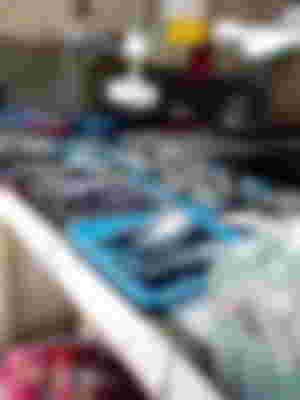 Since our main purpose in going to the market is to buy some fish, so we headed first to the wet section. I was always buying some fish here before so the vendor here knew me already. As soon as I step into the store, he asked me what fish do I need to buy. So I pointed to the "tulingan or mackerel fish" that I saw but before letting him slice it, I asked for the price. He said that 1 kilo cost 225 pesos so I just picked two medium-sized of it and two costs 187 pesos. He then sliced it. Prices of fishes this time goes up because the last time that I bought the same kind of fish, it was still 167 pesos.
On the opposite side of this fish section, vegetables, spices, and other essentials for cooking are displayed. There are oils, pancit canton, seasonings, and many more. For the vegetables, there are squash, tomatoes, chayotes, eggplant and so much more to mention. There are also lots of fingers, onions, chilies, and garlic. With those items displayed, what got my attention are the tomatoes.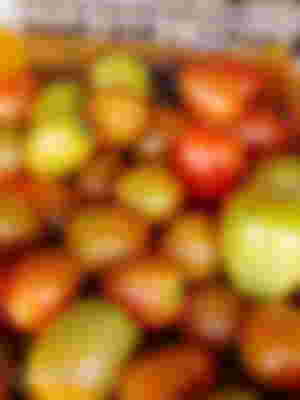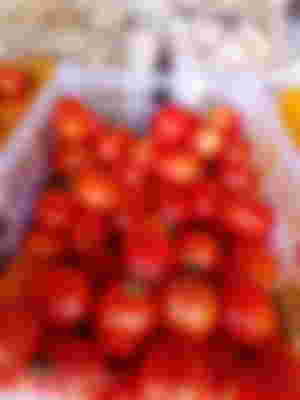 On the first box were tomatoes that are not so ripe yet while on the second box were the ripe ones. I love looking at the ripe ones. It made me remember those tomatoes that we have in our garden before.
After buying all the necessary ingredients for the "tinolang isda", we went out of the store and walked to where the tricycles were parked so we could go home. Along the way, we also took some photos so I can also have some more photos to share here.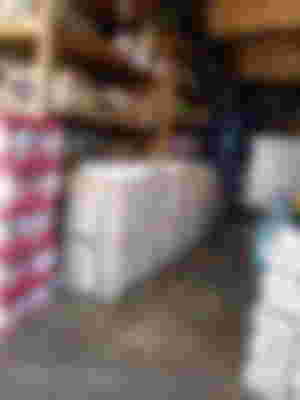 We passed by this store that sells lots of eggs and on the side are some packs of Minute Maid, a drink that is sold for 12 pesos each. This is Adam's favorite drink whenever he had his snacks in school. If only I had more budget in my pocket, I will surely buy one tray of eggs because buying eggs in trays costs lesser than buying them in pieces. Since we don't have the budget for it, so we continued walking and the next shop made us stop for minutes.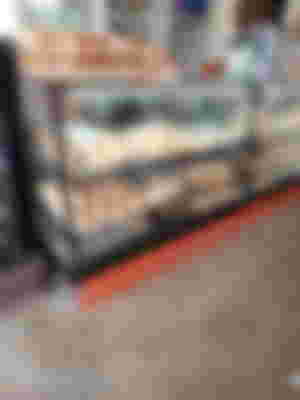 This bread here made me hungry all of a sudden so we stop and bought 6 pieces that were costed 30 pesos. But before deciding what to buy, I choose thoroughly what bread I want to eat while Adam who is holding my phone kept on taking pictures.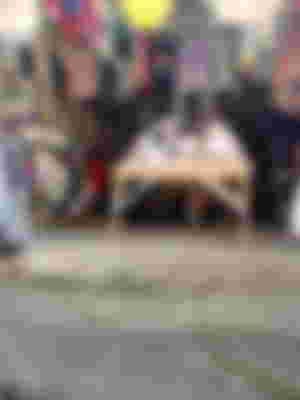 After buying bread, we continued walking on the side of the road hoping to see one tricycle so that we could go home but we didn't find one so we stop first and look around. We saw this ukay-ukay store. This was where I bought those cheap clothes for my kids before. Now, there are many more good quality clothes displayed but sadly I didn't have the budget for it.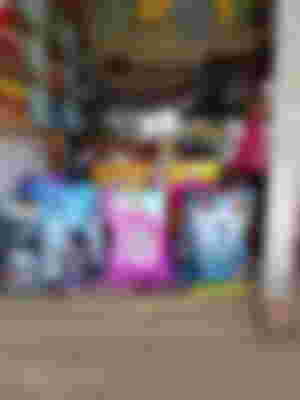 Beside the ukay-ukay stall was the store that sold some cat foods and feeds for chickens.
After a while, we saw an empty tricycle approaching where we stood so we stopped it and hop in. We were able to come home safely.
This topic was also my post in Hive but this was the shorter version of it. If you want to read the full version of this post in Hive, just click this link.
---
So that's how our Market Friday went. Thanks for reading!
---
Thank you my dearest sponsors for the continuous support. I really appreciate it and I hope and pray that your wallets will be filled with more blessings. God bless you all. This is me @BCH_LOVER once again. Thank you for spending time reading my article today. Have a good day and a blessed evening read.cash family.
Thank you. Keep safe y'all!