We All Deserve To Be Loved
Blog #109
December 26, 2021
This article today is inspired by the song "Fix You". I first heard of this song last night and I downloaded it. I listened to it many times and I still felt the same emotions as the first time I heard this song.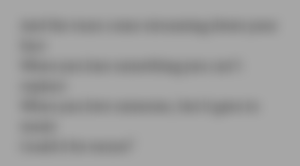 When the first time I laid my eyes on you, I felt something strange. Could it be love or just admiration?
I always steal a glance at you and by that my day was complete already. Every day, that's what I did whenever I got the chance to look at you from afar, and you know what was the craziest thing that ever happened to me?
I dreamed of you, of us. In my dream, we were in the church getting ready for our wedding. I was asking myself, why did I have that kind of dream? Am I slowly falling in love with you? Maybe yes or I don't know.
One time, I saw you flirting with another girl. I was watching you smiling widely at her and I felt jealous. I even wish I was that girl who you are flirting with. Days go by and my admiration for you went deeper but I can't do anything about it but feel it and hope one day it will fade coz I know that you won't ever notice me.
But an unexpected thing happened, we were locked in a room because of my sister's doing. She let us talk about ourselves and I even complained about it coz there's nothing to talk about. We were never close to each other. We even don't have long conversations either, just exchanging smiles when we encountered each other.
We were locked in a room but what surprised me was that you never complained to her. Why? Did you feel something for me or did you just didn't have a choice at that time? Whatever reasons you had, I was happy that I got the chance to be near you.
After the incident we became close and we even shared many memories. I was enjoying whenever I was with you.
Months passed and we were now in a relationship. It feels like, it's a dream come true to me. I could say that I was falling in love with you deeply. Deep enough that I even forget about myself.
I tried to please everyone around me. I tried my best to do what was best for you. I even believe in all that you said though I know there were times that you lied.
Many times I cried for you. I cried just to get your attention. Sometimes I succeed but sometimes not. I felt so tired feeling this, sometimes I slept with tears.
Do you really love me? Do you really care for me? Do you even want me in your life? That's the question I have on my mind.
Am I not worth it to be loved? Is it hard for you to show the same feeling that I have for you?
So many questions that were always puzzling my mind. I wanted answers but I don't dare to ask you coz I am afraid of what will your answer be.
But then we were separated because of the wrong decisions you made. Still, I wasn't giving up on you. They can call me desperate but that's me when start falling in love with you. It hurts so much but even so, I still did my best to fit in your family. Pleasing them and making things that they wanted.
But one morning as I wake up, I realized something. I realize that my love and the things that I did for you all were just nothing to you. I realized that you didn't even care for me, the way I cared for you all.
What's worse? You broke me into pieces. Now I left with nothing, except the wounds that you gave to me.
Can I still be happy again? How can I fix myself when I don't know where to start?
---
Mending the wounds in my heart isn't easy. The things you did were kept on coming back to my mind. I cried not just once but many times already.
I don't force myself to move on. I let time heal the wounds and to move on completely, I need to let go of those painful memories.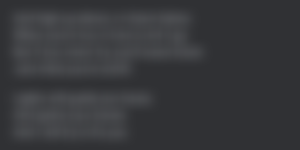 We don't have to rush things and we don't need to be hard on ourselves. Just let time heal our wounds.
We were wounded, we made mistakes, we take the wrong direction, we fall but we can still make things right. We may lose ourselves by trying to love and please others but we can still fix ourselves. In fixing ourselves, we will learn to value, love, and forgive ourselves.
And remember that whatever dark situations we are facing right now, it isn't permanent. As we move forward, we can see some lights that will lead our way to the better road that is prepared by God for each one of us. The road that will lead us back to our home and back into the arms of God.
You are enough. You are worthy. Don't lose yourself in the process of loving someone.
To my sponsors, upvoters 💰 , commenters 📝, readers 📖, and likers 👍 thank you so much, guys. You always make me motivated and inspired every day.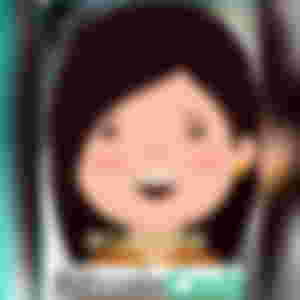 This is me, 🧕BCH_LOVER 🧕once again. Thank you for your time today.
God bless and Keep safe you all!
Before leaving, please hit the 👍button. Thank you so much!