Blog #23
October 1, 2021
Hello everyone! Happy first day of October!!!! How's your day? Are you doing wonderfully?
---

I came up with this topic after reading @FarmGirl 's article last night. Here's her article if you want to read it, "At the End of Day".
The question that I screenshot stopped me from scrolling and reading her article. If I die, will someone remember me? Will there be someone who will tell some good stories about me? Will they attend my funeral?
As we know that death happens to every one of us unexpectedly. We don't know when it will happen and we can't control it either but we can still make something good while we are still alive. We can make others remember us by touching their lives with our kindness.
I am not blessed abundantly in life but I have many ways to share kindness with others. Showing kindness is not only about money and material things, a small act from us will do.
Sharing positivity to others- smile when we meet someone on streets, malls, at work, or even outside our house. Wearing a smile every day and showing it to others can lighten up other people's day.

Comfort them- when we see someone experiencing difficulties in life, cheer them up, comfort them and assure them that we are there for them not to help them financially but to lend a hand whenever they need it. It may be small to us but for them, that's already a big act of kindness and they will surely remember us when they experience the same circumstances in life.

Advising others when they feel down and helpless. Not all people want money or material things, sometimes what they need to hear are words that can inspire and motivate them to keep going.
---
It's the first day of October already and I know some of us have goals already in mind or others have listed them already. Like everyone else, I also have many goals to be achieved.
I want to reach 50 subscribers by the end of this month- so this means I need to interact with more users to achieve this? Can I make it? Hmm, let's see at the end of this month.

To publish one article per day- I hope I can achieve this. Thinking of what to write every day is not easy, someones I am out of words and ideas to write but I hope my mind and body will cooperate with me because if not, then I will not be able to achieve this at the end of the month.
To reach 1000 views- I think I can make it until the end of the month right? I have 30 days to achieve this, so it means I have to work hard for this month.
To surpass my income in September -Last month I was able to publish 22 articles and the total income I received in those articles is $8.49. In this month I don't want to pressure myself to earn big, maybe $10 to $15 will do, or whatever I will have I will accept it. More or less, that will be okay but I will try my very best to reach more than what I earn last month.
I end it here, thanks for reading!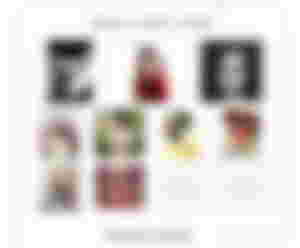 Flexing my super fabulous and generous sponsors of mine. You can check out their articles too!
To my sponsors, upvoters, commenters, and readers of my article thank you so much, guys. I am always grateful to all of you!
To my newest sponsor @Niazi420, thank you!!! thank you for starting my October blessed and great!
God bless you all!!!
Keep safe and healthy always!
Good evening!
---
©BCH_LOVER