Blog #14
September 21, 2021
This is my 2nd week here in read.cash. Congrats self!!!!
As we join this platform, the first thing we have in mind is to earn. Who wouldn't think this way or is there someone who doesn't think this way? As a beginner this is what I think of or shall I say this is really my primary goal, "TO EARN".
But the question is how can we earn here or how does this platform work? The thing I have in mind as soon as I made an account, is to publish an article and that's what I did. But after many hours after publishing it, I didn't get any upvote or even a comment from other users. So another question pops up in my mind.
Is publishing an article enough so one can earn? After thinking about these questions, I realized many things. I will not be noticed because I am just a beginner. There are lots of users on this platform and there's a tendency that they won't recognize my works.
How to be noticed by the bot and other users?
Interact with others users- read some of the articles of other users then leave a comment but the comment must be relatable to the article. If we interact with them, they will know that a certain " BCH_LOVER" exists on this platform. But take note, not all of them will read our works. They may acknowledge our comments but they won't take time to read our published articles but even so, don't give up. Continue interacting with them, soon we will be recognized and our effort will be paid off.

Be more active in engaging with others- if we became active other users or even the bot will notice us.
Join some prompt- this may not only make us noticeable by others but this will also chAllenge our writing skills. At first, I was hesitant to join a prompt because I doubted myself. I am afraid that I might not give justice to the topic given but I conquer this fear and told myself an encouraging word. "We all have our own understanding on that certain topic and whatever our opinion will be, it will be acceptable." So I joined in PromptlyJonica community.
Don't expect that you will get more upvotes every time you published an article. Not all the time the bot will visit our works. Sometimes it takes how many days before he will visit our works or even a month. I have read some old users who haven't been visited by the bot for long even if their articles are good. Other users will not always be there to upvote too. Accept this fact, don't feel down, demotivated, and frustrated.

Write and have some fun- don't always track our earnings because if we do we will miss some things. We can't enjoy this platform if we only think that way. There are so many things to be enjoyed here. We got to learn some ideas from other users. Here I learn how benswap works and I am thankful for other users' articles for I was able to do the staking and farming in benswap. If you are a story lover or you have the hobby to read some interesting stories, you can read them here too. Just explore this platform and you will know how great this platform is.
WRITE, PUBLISH, INTERACT WITH OTHER USERS AND ENJOY!!!
---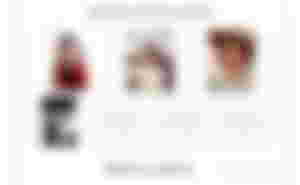 On my two weeks of stay here, I got four sponsorship from other generous users. Thank you so much to @Bloghound, @Princessbusayo, @rebeysa85, and my newest sponsor @aj_u2. Thank you so much for your trust and support on my writing journey here.
To all who never failed to upvote my published articles, thank you so much, guys.
Don't forget to like, comment, subscribe and upvote if you like this article. Thank you all.
---
©BCH_LOVER