Do You Experienced These Things?
Blog #271
June 8, 2022
Hey wazzzuppp!!!!
Days were been occupied with so many things lately. Sometimes, I don't have time to watch what day today is because of my busyness.
Early this morning, I woke Adam very early because I think that today is Thursday. The pictorials of the kindergarten are Thursday and because I thought that today is their pictorial day so I woke Adam up but as I open the messenger and read the messages in Kindergarten GC, I was shocked to know that today is still Wednesday. Oh my bad, my busyness made me forget to look up the calendar in our room. If I haven't read the messages in our group, we might go to school this morning.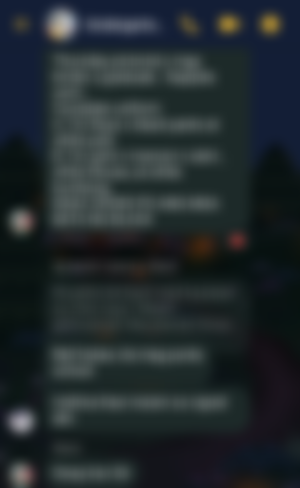 This was the conversation that I read many times this morning because I wasn't sure if I read it right that it is tomorrow the pictorial of kindergarten. After reading this, I immediately check my phone's calendar and I was laughing at myself. And my partner was asking what happen and I told him that I mistakenly thought that today is Thursday. Sigh!
---
Last night, after publishing my article and upvoting the article that I visit, I didn't know that I fell asleep while holding my phone. It seems that my body is really tired because I only wake up when my alarm is snoozing and when I check the article that I upvoted last night, I realize that I haven't left a comment so I typed a comment that was supposed to be written last night.
---
Did you experience these things too? Me, many times I had experienced it, especially if I'm busy and my body felt exhausted.
That will be all today. I apologize if I can only visit a few articles. My days are still occupied and maybe I would be totally free next month.
Thank you my dearest sponsors for the continuous support. I really appreciate it and I hope and pray that your wallets will be filled with more blessings. God bless you all. This is me @BCH_LOVER once again. Thank you for spending time reading my article today. Have a good day and a blessed evening read.cash family.
Thank you. Keep safe y'all!