Adam and Xandra's First Time in Jollibee and at Tom's World in Iligan City
Blog #314
July 26, 2022
Yesterday I shared here about the buy and sell that I did in Hive. From 5.413 HBD that was converted to Hive, it became 7.525 HBD after the last transaction I made last night. I wasn't able to sell it into Hive again since the price of Hive is going up at the moment and I'm waiting for the perfect time to buy it again. Calculating my profit, I was able to gain 2.112 HBD. Not bad for my first time doing it right? Anyways, enough for this short introduction. Let me flex the days when Adam and Xandra went to Iligan City with me.
Actually, this is what I shared in Hive today but I'm using Liketu Frontend that's why if you have stumbled on my post, you will notice that the pictures are appearing successively next to each other.
(This happened last May 2019)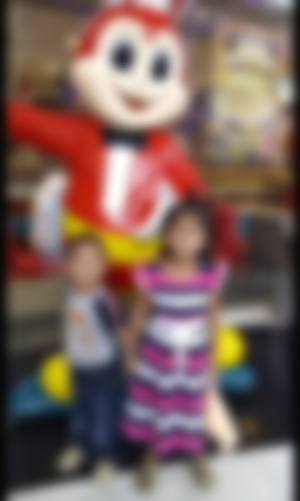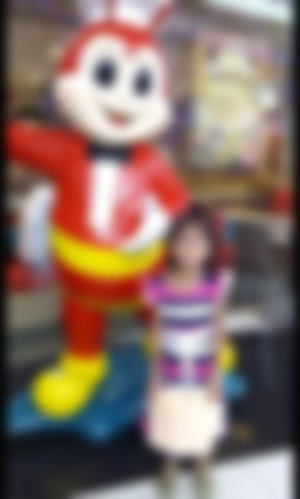 Here are Xandra and Adam standing next to Jollibee. This was after they had their meal. The meal that they had was one piece of chicken with rice and iced tea. I remember Adam was very happy eating Jollibee fried chicken for the first time. He liked it when the gravy was poured on the rice. But the accident happened when he was done eating his meal. He accidentally poured his iced tea on the table and that made Xandra's dress wet. It's good that it was only on the lower part or else Xandra would be walking in a wet dress.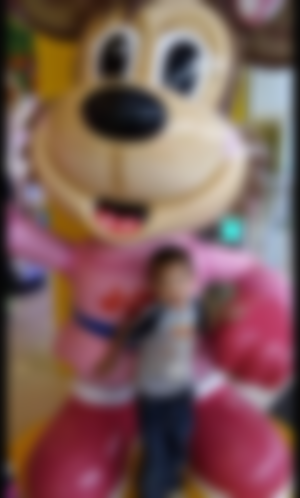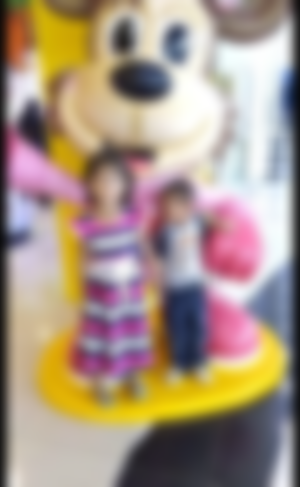 The next destination is Tom's World. Before we entered the place, we also took photos first. This will serve as a remembrance of them visiting this place for the first time.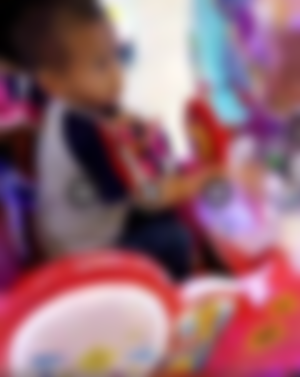 After taking photos, we went to the cashier to exchange a few amount of money for tokens. The first ride that they ride is the unicorn. I let them be seated to each other first before I put tokens so it will start moving. If I'm not mistaken, I put two tokens on that ride. When it stopped, we proceeded to other rides.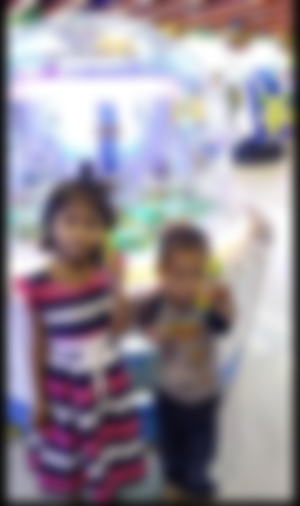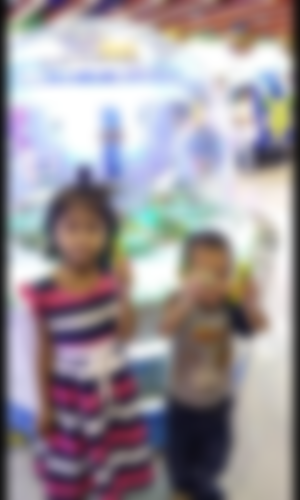 After the rides, we tried this part where there are candies. We just have to put tokens and wait if some candies would fall. The kids were so happy getting those candies that fall. Some of those that they got was brought home for Aeron and Xander.
You might ask me why I only brought Xandra and Adam with me, it's because I can't look after the four of them if I will brought them all. And I was also having some things carried so it's not advisable to bring more kids with me. Traveling with kids is not really easy especially if we have some things carried.
After our time at Tom's world, we headed to the Unitop and Gaisano because we would buy school supplies and uniforms and we also had to buy a few groceries at that time.
---
---
That will be for today. Happy Tuesday!
Thank you my dearest sponsors for the continuous support. I really appreciate it and I hope and pray that your wallets will be filled with more blessings. God bless you all. This is me @BCH_LOVER once again. Thank you for spending time reading my article today. Have a good day and a blessed evening read.cash family.
Thank you. Keep safe y'all!