A Month with Read Cash: Let us Recall
Staying here for almost 3 months and don't have any stability, and now I am stable and Celebrating my 1 month here in Read Cash. It was not easy journey but together with God it makes easy for me to coquer all of those obstacles. Before I will share a of my Achievements and Milestones in one month, I just want to thanks to all person's that never stop believing in myself, those person's who always gives encouragement and motivation to continue in this platform. To @Sweetiepie , @BCH_LOVER , @GarrethGrey07 , @Ling01 , @Bloghound , @Ruffa , @Jeansapphire39 , I am ao happy that I meet you in this platform, you are one of the reason why I remain strong to write articles everyday. Going back those days that I am so disappointed because the robot didn't visit me. This Achievements will not be achieved without your motivations and advices. We only knew in virtual but you are indeed a blessing for me. Since I started to this platform many changes my life has been, I've seen improvements in myself. This platforms proves that I can because in this world there are so many people used by God to help me. To those writers that I haven't mentioned, thank you so much.
To my bestfriends/Churmates/buddy and the Rusty Babies, @Athaliah and @JustMaryel , thank you so much for sharing this platform to me. Thank You for all the Advices and Encouragement you gave to me. In our journey here, let us use this platform to glory God and Share the Goodness of Him to others. I Love You to the both of You together with the Love of the Lord.
So much more with dramatic moments because my tears started to fall.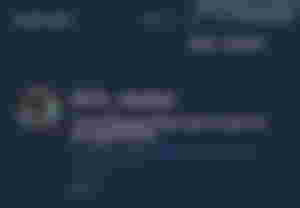 I am Grateful that I reach and achieve this milestones in my Life. 1 month was so fun and amazing. I didn't feel any pressure, maybe because rusty's visitation. His visitation can make us to motivate to write an article everyday.
To this 59 People who believed in me, Thank You so much. 59 subs. is a great number and I am thankful for having this number.
Wow! 32 Articles, I can't believe that I write 32 articles in just 1 month. And that proves that I write article per day. Sometimes I published 2 articles in a day. So here's the List of my 32 articles together with my earnings;
‌BCH_Genisis was Born on Read Cash- $0.32

‌I almost Give up: What If?- $2.33

‌Words to Ponder in Trading- $6.06

‌Smartphone Raid- $1.77

‌Given a Chance to have 1 Bitcoin and 1 Bitcoincash- $0.98

‌My Photography Collection- $2.39

‌Sleeping in Tears- $3.20

‌The most Feared by All- $3.41

‌Different Themes of Christmas- $6.40

‌Christmas Icebreaker Questions- $1.85

‌New Year Declarations- $2.59

‌Take Advantage The down of the Market- $2.66

‌ThePerfecGift2021: It's Time to Gift Back- $6.68

‌Random Thoughts about Friends and Friendship- $4.51

‌The PerfectGift2021 II: Sending Virtual Gift- $3.01

‌2 Weeks and Counting...- $4.51

‌Run Free Sweetie- $2.76

‌The Betterness of Read Cash than other Media Platforms- $7.63

‌ChristmasChallenge2021: I am the Plan in charge for our Christmas Dinner- $5.81

‌My Investment in NFT Games was Lost- $4.29

‌Two Christmas Party in a Day- $1.67

‌Confidence Comes from Acceptance- $3.67

‌Name Reveal: Created with a Purpose- $4.77

‌Started My Trading Journey in SmartBCH- $3.62

‌The Devastation of Super Typhoon Odette- $3.22

‌Things You Should Consider in Buying Smartphone Android Device- $5.70

‌Bangon Pilipinas- $2.56

‌I can now Access Read Cash- $3.25

‌Acrostic: Pastor's Appreciation Day- $3.90

‌I Lost My Earnings- 5.84

‌Steps on How to Start Trading in SmartBCH- $1.67
Even though I didn't hit my goal to Achieve 0.250 BCH before I reach 1 month. It is still a great achievement to earn 0.229 BCH in just one month. This amount is really great and I am happy with this. I haven't cash out my earnings because I want to hold it. I want to hit my goal also tl achieve 1BCH. It right time I can Achieved that. Thank for the Sponsorship and the upvotes you gave, it was a great help for me to strive hard.
I think that's all, once again thank you so much everyone. To my readers and commentators, and also upvoters and Sponsors thank you for everything you done in me. I hope and Pray that God will payback all the good deeds you done to my life. I am not alone in this Sucess but all of you are included. Thank You for being part of my journey here in Read Cash.
To Random Rewarder, Thank You so much for giving me motivation everyday. To Sir Marc de Mesel thank you for your kindness Sir, continue for being a inspiration to all of us. Let Us Celebrate this Season with a Merry Christmas.
---
Love You All Sponsors, Feel free to Read their Articles
Lead Image Screenshot from My Smartphone
All Photos Taken from Me