You're not always at the top.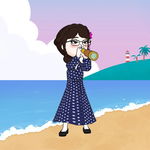 "Life is like a wheel. Sooner or later, it always comes around to where you started again."
— Stephen King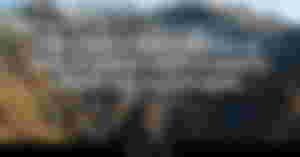 Life is impermanent. It constantly changes, as well as our fates. In the rapid modernization that the world is undergoing right now, the only thing that remains permanent is the constant change in everything around us as we continue living in this world.
---
The statement above might be a little puzzling, but I'm only relating that quote to the life of my Aunt right now. I have lived and worked with her for years to know much about her life. When I was younger until I was in high school, she and her family have a good life for their father was still alive and making a good living for them. She was also earning a good living from running a store. Since they live in the city, they often think more highly of themselves than we are in the countryside. They treat us like we are obliged to serve them in whatever they need. It's not something to see and experience like we're blood-related at all.
They looked down on us because we are poor and not used to seeing modern and high-tech things in the city. They think they are that classy to belittle us and sometimes they are even abusive. They would persuade us, their nieces in the countryside, to live with them because they want to help us in our schooling and we just have to help her in her store in exchange. That wasn't just the case at all and it's not just the store. They treated us like their maids and always looked down at us like we were stupid and they are intelligent. Telling us a lot of hurtful words, always body shaming us, and they will embarrass us in public.
However, as I have learned her situation now, I can say that the wheel has been turned around. My other cousins and I have been progressing but she, on the other hand, is slowly going down. I don't know if I would pity her in her situation when I heard it or I would rather get delighted. But, it isn't good to rejoice with the ill fortune of other people, so I guess I just have to try my best to contain that feeling inside of me forever.
I can really say that "karma is real". The once abundant life she has had been falling from a few years ago even until today. It happened ever since her husband died. Then in just one or two years after, she got someone else again to be in a relationship. She even brings the guy to live with her in the store which was given to her late husband by her sister-in-law. When the family of her late husband knew it, they decided to sell the store and the boarding house which she was managing.
If I were in the place of the family, I would do the same. Isn't it a huge insult to bring another guy in the property of your in-laws just a few years after your husband died? Even though it was given to them, it wouldn't still be hers. The property wasn't even named to her late husband for her to inherit after he died. It was intended to help her husband's medical fees back then and for their daughter's allowance at school. Now that she has someone new, that means she can stand again on her own without their help anymore.
Now she is back at her Mother's home with her new partner and her daughter is living with her Godmothers who are just living on the next block from theirs. She still runs the store but it would depend on the new owner soon if they would allow her to continue her store there and just let her rent the place. Her mother, which is the only one who helps her in her store, can't stand her, too. They often fight and argue, and it happens almost every day. Such an attitude, you are so down but you still let your pride overpower you.
If she is just humble and calm, maybe she could turn the wheels around to the top again. But nah, she wouldn't admit her mistakes and still keeping her head high even now. She still thinks too highly of herself. Nothing changed about her attitude at all. Nothing has been learned from the situation. So, everything would be up to her to turn things around again.
---
As I reached this age and have observed a lot of things around me, I can say that people's greatest downfall is their pride that they can't let go of. Does it hurt that much to admit a mistake? Does it kill you to say sorry? Is it that hard to be nice? Now that karma makes its move, you should accept the consequences, then.
Life isn't always merry and cherry. It has lemons and bitter gourds, too. Don't think it's permanent because it always changes. You can't be always at the top. We have our ups and downs, too, just like that rolling wheel on every vehicle on the roads. It keeps moving and turning around.
---
I don't know what I'm saying in the last two paragraphs anymore. LOL. I lost my focus when my colleagues distracted me while I'm writing. This is where it's going to end. Then, thanks for reading! Images edited from Canva

You can also find me at;