I took a sip, then got my mind poisoned.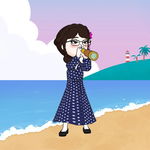 Most of us here are not young and new to alcoholic drinks except for some minors who are just here to grind and learn. We have that curiosity on why do adults drink something like that urged us to try it also. Then when we took our first sip, it becomes memorable that our tongue can't forget it. Let's be honest, we still drink until now. Maybe some are drinking regularly but some are just drinking occasionally. Still, we drink, got tipsy if you're a responsible and moderate drinker, or get drunk if you have sorrow to drown and a thing to celebrate.
I have read about this prompt about drunken tales initiated by our good Prof. @meitanteikudo and I have read this first from Ate @Usagi. Oh well, then let's just cut the chase and proceed on getting to know about my drunken tales by reading my answers below. I'm not the one who is always making a scene when I drink, so this might be a little boring for some of you. Just a little warning before you proceed reading until the end.
I had my first drink when I was 14 years old. Obviously, I'm a minor and I'm still not allowed to have alcoholic drinks back then. I didn't mean to, honestly. It was just purely an accident. It was our barangay's fiesta back then and my cousins are planning to have a drink at night. They bought a bottle of rum and an orange powdered juice. They mixed it later on that night and just leave the pitcher on the table when they knew that the disco was already starting. I came from the disco and went back to them to have a drink because I'm thirsty for dancing, though I don't really know how to dance. I sway my body, raise my arms, move back and forth, and call that dancing. LOL.
They left in a hurry without saying anything. When the innocent me saw a pitcher full of orange juice with lots of ice cubes on the table, I hurriedly get a glass then pour it until it was full. I'm so thirsty that I finished drinking it for seconds, not even knowing what it tastes or if something is weird with its smell. All I know later on was my head was numbed but I still can think properly. I walked back to the disco and got nauseous that I vomit on the wall outside before I can enter the place.
To dance like crazy into the music at my cousin's birthday party. Thank goodness, we were all drunk back then. No one remembers it but myself when morning came. I still have my consciousness even if I'm drunk, so I still remember everything after the effects except that I can't control myself to blabber confidently on anyone and do things that the normal me can't do.
I would like to drink with @OfficialGamboaLikeUs, @DennMarc, @ExpertWritter, and @Eunoia. I'm sure Gyra would be doing funny things, Ekspert would tell the tales of her broken heart, Denn Marc would go with the flow, Eunoia would lecture us all the time with his words of wisdom about life and everything, and I can picture myself singing whatever song that I can think of and laugh on anything. LOL. I'm looking forward to our inuman sessions, guys.
As I started with rum, so I often prefer hard drinks. Mostly rum, whisky, and gin.
I don't like drinking beers like Redhorse or San Miguel. My stomach gets cold and upset afterward. The only beers that I can drink are something light and with flavors like the flavored beer of San Miguel, Suntory, and root beer. Maybe root beer isn't alcoholic but I'll just classify it as one since it bears the name. LOL. It just tastes like a sweet bubble gum shake.
Never. I never have a heartbreak, so why would I? I often laugh at my exes whenever they broke up with me. It's their loss, not mine. I just talked about my worries in life and some imperfections that I can point out with myself, but mostly I just talked stupid things with my friends, then laugh most of the time.
---
That's all I can tell about my drunken tales. I just happened to get drunk twice, as I have mentioned, on my first time and my cousin's birthday. After that, I have never gotten myself drunk again. I still drink but I am just tipsy and I make sure that I can still go home or I can still get up to work for tomorrow. For the past years, I have been drinking responsibly. I just don't know if I can still maintain that act when festivals invite me these coming months. Good luck with that, and I'm looking forward at the same time.
If you are interested to join this prompt and telling your drunken tales, read this article, "Drunkenness and a Leg Fetish", to know the details and guidelines on what to do.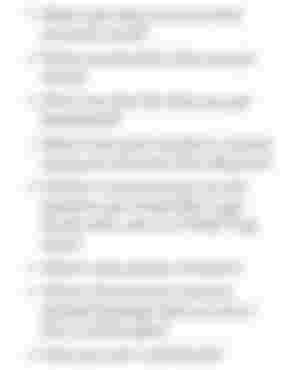 Then, submit your entries to our Prompt Factory community. Just feel free to join and have fun.
Thanks for reading! Images edited from Canva

You can also find me at;