Whoo!! What a tiring and exhausting wednesday, just got done eating dinner. Supposedly, I decided not to publish an article tonight because my mind was preoccupied with stress and anxiety from school works and it really drives me crazy, but I remember that writing is a great way to eliminate those negative emotions, so I will just write what's on my mind tonight by answering another set of thought-provoking "what ifs" random questions. Thanks to @yhanne for this idea🥰.
I picked eight random what if questions in this SITE.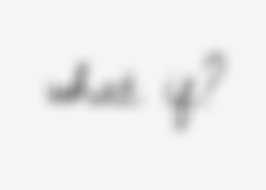 Well, to be honest I dont want to live that long, because it will only become useless if those people that I treasured the most will no longer exist. You see, they are the reason why I kept on living my life to the fullest and they mean the world to me. In short, if they are all gone there's no reason for me to live in this world anymore.
If I could be an animal, I would love to be a dove for the reason that I find them so beautiful, intelligent and pure. Aside from that, birds symbolizes freedom and just so you know guys flying is my greatest desire, even though it's quite impossible lol.
First and foremost, I will be shocked and confused ofcourse haha, and if that would really happen I will go to the mall and steal everything as much as I want. I know it sounds crazy and greedy but that was just a lame imagination of mine.
Let's be honest, money is the leading cause of obsession, desperation, and even crime, and if I had that kind of tree I will just cut it right away (weeeehhh?) Hahaha of course I will harvest first all the money that comes from it , I will share it with everyone fairly then cut it, as simple as that 😅.
My gender, why do I say so? It's because I am just tired of monthly period cramps huhu. So much for that, I have also a lot of girl crushes and I want to experience the concept of courtship, just kidding.
That would be,
"God's loves you, and don't you ever doubt that!"
Knock on wood!!, Hmm if our house was on fire, I will make sure that my family are all safe and then If I am that calm enough and has a complete control of my emotions, I would rather bring with me first my school documents, gadgets, and my Bible.
That would be PIZZA darling! I am just simply obsessed with it. It is my all time favorite most especially when it is fully loaded with veggies, cheese, and sauce. My tummy is rumbling right now and I am having pizza cravings already, oh please! I shouldn't have talk about this lol.
Yepey! This is quite fun and interesting, I love answering random questions, and if you want to answer a variety of those what if questions feel free to answer as many as you want just click the link below, I would love to read yours🥰.
https://www.mantelligence.com/what-if-questions/
Thank you dear sponsors! 
If you have some spare time you can check their awesome works!
SAYONARA!❣️
Lead image from PEXEL