My Aunt was Sued by her own Friend
Rise and shine readfam! What a bright and beautiful morning. Wednesday is one of my most busiest day of the week that's why I have to start doing things as early as possible.
As of now I'm preparing our breakfast so that my dad can eat his breakfast before heading to his work then do the household chores afterwards.
---
Today, I'll be sharing to you a story about what happened to my neighbor. It is indeed true that uncontrollable anger could destroy our image, and not just us but also to those people we hold dear too if we let it manipulate us. I hope her story will awaken us why we should not be a slave of pride and anger.
This woman I'm talking about was known as a troublemaker in our place, and the sad thing is, she is the wife of my cousin. She is not that bad though because she is quite generous and approachable, however she lacks self-control in terms of managing her fury. As a result, her pride and anger put her life into trouble.
One day, she got a huge conflict with her friend and that girl was also a foul mouthed, and prideful woman. The girl spreads bad news to everyone about Ella. Ella was my cousin's wife, and Cholla was her enemy who's slandering her. They were really good friends before, but the friendship they tried to cherish and protect was broken due to a simple issue. I really don't what the deal between the two of them, since I am not a (marites), marites is a Filipino term for gossiper. I am not fond of listening to confidential issues, and I don't want to spread rumors without knowing the real truth behind. Well, I prefer to zip my mouth to avoid conflicts like this.
Because of that issue, Ella got mad, and even filed a complain against cholla in our baranggay, and it will be effective on the next week. One day, Cholla went near their residence who's no intention to cause a commotion, but Ella's uncontrollable anger ignited a petty fight. They were hurting each other physically. Ella won from that useless fight, and wounded cholla. Just so you know guys, Cholla had just given birth to her third child few days ago.
As of now, Ella would probably face an imprisonment as a consequence of what she had done. There are also marks of wounds and scratches from Cholla's face which will be an effective evidence to sue her. I am still clueless what would happen next, but hopefully they'll fix this mess as soon as possible di na dapat umabot sa pagdedemanda hays.
---
Never let your anger overcome you, because it will surely lead you to a path which will ruin your life. Learn to forgive and avoid talking and mingling with gossipers/marites. Self-control and humility will never put you in trouble, so embrace peace than involving yourself with such petty arguments.
Thanks for dropping by!
Have a great Wednesday!
Thank you dear sponsors! 
Check them out!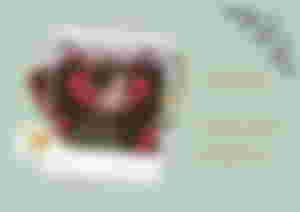 Lead image from unsplash.com