Goodafternoon to all,
Hey, guys! Welcome to my channel😝 How are you all? Hope we are keeping safe? Stocked up and ready🙂
In this article, I'm going to share one of my favorite pilipino snack that also considered as one of the all time best-selling street food in the Philippines. It is none other than the....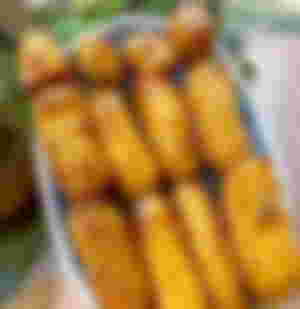 I know all of us Filipinos already know this food. Though, there are some doesn't have any idea about this, don't you worry I will give you some little knowledge about it and you will also know what are the benefits that you can get when eating this food.. Okay let's proceed...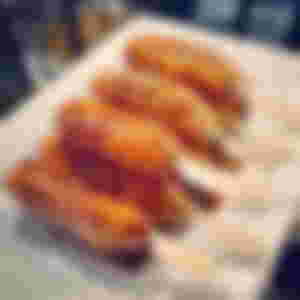 Bananacue is one of the most popular snack foods in the Philippines. This is mostly eaten as an afternoon snack and is sometimes served as dessert. It is an affordable sweet treat, as bananas are always in season in our country and are easy to grow. A bananacue is simply made from cardaba or saba bananas, a kind of banana that grows in many Tropical Asian countries like the Philippines, this is rolled and coated in caramelized brown sugar and then deep fry.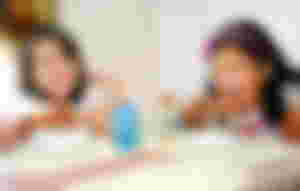 BENEFITS:
Cooked bananas give you dietary fibers, nothing more, nothing less. We can also get some carbohydrates from the brown sugar and fat from the cooking oil.
Bannas are supposed to be super healthy with lots of vitamins and minerals plus digestive enzymes to give us healthy digestion. Bananas are healthier than apples. But I read some article that when you cooked banana all those benefits will evaporate in the air. So if you are health conscious, uncooked banana is definitely better for you. Anyway cooked and sweetened banana still lots better than other desserts, still we can get fibers from cooked bananas and give us an excellent source of energy....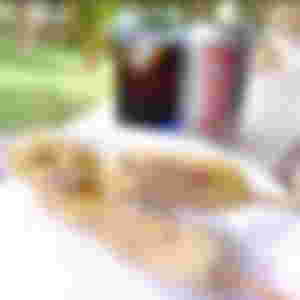 The snack is heavy and fulfilling on the stomach. One can indulge in , with Coca-Cola and the famous "sa malamig" gulaman and sago drink when eating this snack. Banana cue is going to bring in energy during the sleepy afternoon.
Every bite of this banana cue is pure bliss. 😍
What do you think about this food? I would appreciate hearing your thoughts.😍 Please feel free to share your thoughts in the comment section below. Super thank you, bye🖐💕