Our house Tour (It's Finally Over!!)
December 20, 2021, when they began to remove the roof of our house. We rented the house next to us. We already put all of our things in the house that we rented before that day.
January 22, 2022, our house finally finished and we already sleep in our home. I'm a bit tired that day because there's a bunch of mess and we need to get back all of our stuff again. We are all busy in the next few days too. That's why I'm not active too.
---
Every day when they are working, I always take a picture of the things they do after they are done and they have gone. Sometimes when it's already night and forgot to take a picture, I will wake up early before they are back. Every picture that I take, I edit it and put a day. I'm counting the day when they are working and when they are not.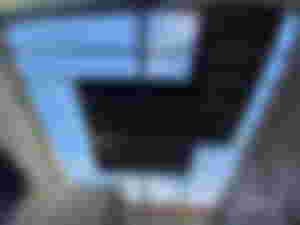 Like this one. It's day 2 of our house. I like to take a shot so after it's finished, I can look back again when the day that our house is finished. I can see when they do many things in that day or if they are fast😅.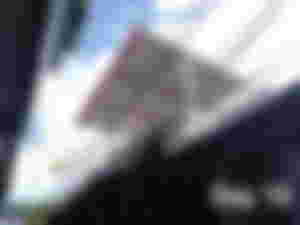 These are the most likely photos that I shot and happy day too. While they are done doing it, I immediately visit inside because they already put the wood for our floor and the roof. We will not be worried anymore when it's raining because the outlet will not be grounded. This is the day that I like because I can finally sit there without worrying that I might fall. I can watch the view of the surroundings and I can lay down to stare at the sky and the clouds.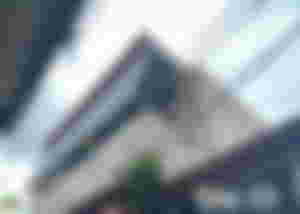 Then this one is the second to the last day of their labor because the next day is the last day of their job.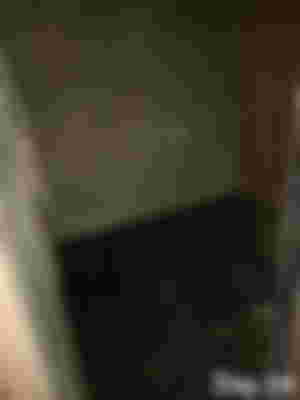 This is my room. It's small than I expected 🙈. But it's okay since it's only for 1 person but I'm not comfortable being alone at night so my mom's sleep there too. It's was taken at night after they finished, that why it's dark and not yet finished in cleaning 😅.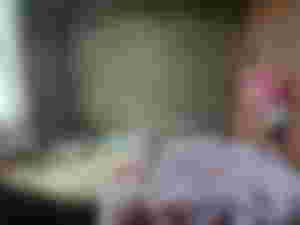 My room is not gorgeous 😅. We don't have a budget for paint😥. I bought a foldable bed for my room and a small fan for my small room🙃. I'm planning to decorate my room. I want to buy wallpaper in shopee and a bedsheet for my foam😂. Then, I will make a small cabinet that is hanging on the top to save space😍.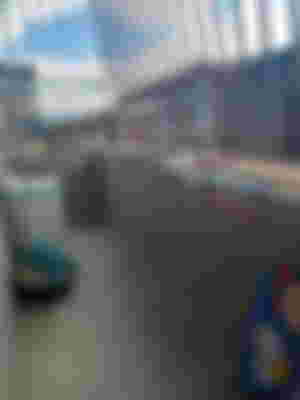 This one is our terrace. My mother washing our clothes here. I'm planning to buy a "duyan" when I have some money for it. It's so relaxed to sleep there because of the fresh air❤️❤️. It's nice to stare at the sky here🥰.
Our stairs use a big space so we put our kitchen wares and sink below the stairs to save space. My father painted our stairs and I painted the wood on the top 🤣.
We are planning to paint our house because our wall is so dirty. The color of the paint is mixed🙃. There's blue, white, red, and the color of the cement 🤣.
---
Soon, I will decorate my room and bought things that I need. Not today because I want to save my money and spend it on needs and not my wants. When I have extra money, then it's time to spend on my wants. I will not use all my money just for my room😊.