Which things force us to be groomed!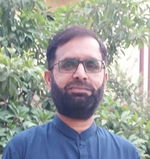 10-05-2022
Grooming is all about tidings, cleanliness and hygiene which gives our personality a new shape. We have each one a lifestyle gifted by our parents and environment. Grooming , our physical appearance with our best possible , accurate and timely wearing , is all about our routine life. We prepared every day like bathing , combing , scalping , polishing , adoring and dressing.
No doubt that grooming gives boost to our visibility , enhance beauty & attractiveness which force others to give us attention. Grooming produce the confidence in n our steps and words. It puts influencing impact on colleagues and clients.
I will add an example here that money in wallet and grooming in personality has great connection. Are you experience that if you have some good amount in your Wallet ( even you didn't want to buy anything) , it will be source of confidence in your body and mind. Exactly personal grooming has a source of confidence in our body because both give us pride , chin high head , dignity and respect in society. Then always keep in mind that if you will not respect yourself , no one will respect you.
It is proven theory that groomed people gets more chance of promotion in career because they have more Positivity and audience listen their words keenly. Proper , timely and accordingly wearing helps to stand out amoung others. They always more productive , comprehensive , compatible and visionary. The other main thing in them is self confidence. They are enriched with this quality which leads them to grow faster then others.
What required for proper grooming? I think not more then 10 minutes extra then the routine. These ten minutes which you will spend on yourself will create the difference. Look at yourself in mirror , criticize yourself , recombinant, reshape & retouch yourself. Things will go in better out look automatically.
Well , some certain things , incidens and persons leave incredible impact in our life when we force ourselves to be groomed. Here are some examples ,
Love has great power to change any one,s lifestyle and appearance in no time. In love person automatically generate focus on himself/ herself. He wants to be good looking especially for his lover. He will dynamically accept new fashion , foot wear and topping. His face will charm with happiness which enhances it's beauty. He starts focus on himself which becomes key point in grooming.
The nomination for any designation or position also force a person to be groomed. Because he starts thinking about his visibility amoung others. A status co ego according to position demands to him to be well prepared , dress up and keep individuality.
Although it is temporary grooming events but we wants to be in good shape and form to look better . These functions are source to look on ourself and enhance our grooming level. Participation in function of institutional , professional and family gives opportunity to review our grooming and if possible enhance it.
Another reason to be groomed is traveling. Especially business tour , official visit , state invitation or institutional buckle up. We spend good enough time to groom ourselves before our start of traveling.
Grooming is key to success with best presentation of our personality because the confidence matters towards it which is basic fruit of grooming.
We must sharpen our personality by good upper wearing along with foot wearing. Well looked dye , scalp , combing , nail cutting made it more charming. Do maximum to enhance your presence and visibility.

Hope you enjoy the article about grooming. Like , upvote and have a comment to know your opinion.
Most prestigious box which have my sponsors. Thanks everyone there. Thanks @Roojoroojay for renewal of sponsorship.
Follow me here,
Tweeter | readcash | noisecash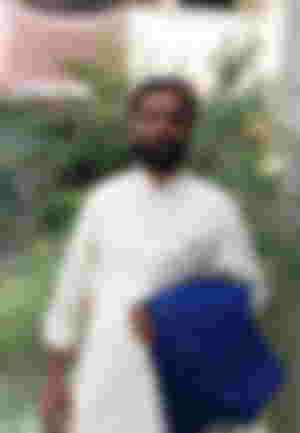 Lead image : Pixabay