Is There More?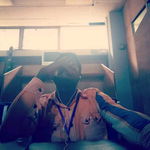 Earlier, I was shuffling through my music playlist as it has been a while I listened to music playlist and I was feeling a bit nostalgic about my playlist. So many different genre make up my playlist, from country music to indie to dance to pop to RnB to Rap to alternative music. Really one h*ll of a playlist.
I remember when I had my first internet-enabled phone many years ago (2011) I used to download songs one at a time, master every lyrics and after playing it over a thousand times over, I delete,download another and repeat again. Not until I got my first phone with expandable memory did I stop deleting songs. Over the years, My playlist have grown in numbers as it has diversified in genre.
I can say that I am a music lover, and I can say that I have a song for any mood you can think of. I remember years back I had just come out of the bathroom and getting ready for my morning exam and singing to the lyrics of a song blaring from the speaker of my phone I said to my roommate about how easy it is to remember the lyrics of songs and not what you have read in preparation for exams. I suppose it is usually so because of how many times you hear a song play over and over.
Music has been therapeutic for me over the years, whenever I feel down, I'd just go to my playlist and look for Passenger's album (All The Little Lights specifically) and just bask in the poetry that is his music. It has helped lift my moods many times before and has served as a bonding agent between me and friends. I am the kind of guy to download a full album if I like just one track in it. This is mainly because I like my playlist organised and my music with album art cover. Feel free to call me weird.
The nostalgia I felt scrolling through my playlist today came with the perplexed thought of how little I have listened to music in recent times, I think perhaps since I am writing more now, I have become less inclined to seek music for therapeutic purpose. At least, not as I used to, could the constant writing of thoughts and emotions be the reason for this or is it that I have had no need for music therapy in recent times?
I would like to hear from my readers how they feel about music, and what it means to them.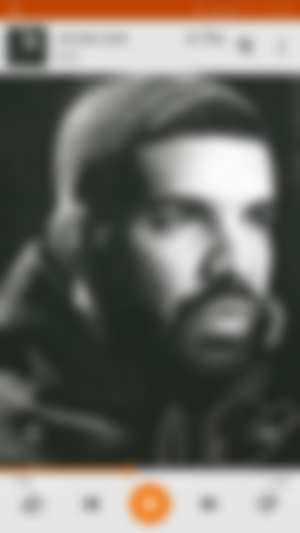 I came across Drake's Is There More and decided to play it for the first time in a long time. This song was often a reminder for me about what more is to life. An excerpt from the song lyrics goes:
"...What you got? Time on your hands or time on your side?
Is there more to life than going on trips to Dubai?
Yachts on the 4th of July, G5 soaring the skies
Is there more to life than all of these corporate ties?
And all of these fortunate times?...

Am I missing something that's more important to find?
Like healing my soul, like family time
Is there more to life than just when I'm feeling alive?
Is there more?"
My initial intention had been actually to write about the excerpt above, taking one line at a time so I can talk about the questions and ask questions of my own too. But I got carried away in the first paragraph and started writing about music and my playlist generally. I would like you read the excerpt above and tell me if it sparks any thought or question in your mind.
Thank You For Reading 🖤🖤