Don't have a wallet
We all know the we existed in this wolrd together with money which money is our current medium of exchange in terms of goods and services and other things in this world.
Money will matter the most in our living in this world, some people says that money can't buy happiness and some people also says that money will matter the most in terms of happiness or shall we say money are capable to buy happiness for you to be happy. In order to have this money we must to earn this thing by working.
So why I talk about money in this article, coz a while ago, while scrolling in facebook I saw a shared photo that I can relate of what its point. It talks about a wallet, we all know that a wallet is a something where we store our money, but this post made myself think and ask myself. So here's the photo I saw earlier ago on facebook feed.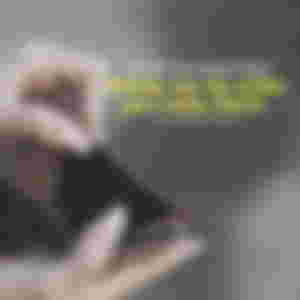 "Alam mo kong anong masagwa?
Yung may pitaka ka peru wala kang pera"
This photo made me smile and I tell to myself na " Yes safe ko dreng dapita kay wakoy pitaka haha " ( Safe ako dito ) yess I don't have a wallet coz I gave my wallet to my father coz he said that he need a wallet. A few minutes, I read again the line in shared photo, the word "HILAS " ( Sagwa, Hindi Maganda ) caught my attention and made myself reflect to the situation na " Mas hilas man d.i ko kay wapay pitaka wala pajuy kwarta 😅 " ( Mas masagwa pa pala ako kasi wala pang pitaka wala pang pera )
Honestly, In my whole life I did'nt tried to buy a wallet for myself, I don't know why but here's some might the reasons why I don't buy a wallet for myself.
I don't have a work with enough salary
* I am an employed person but I can't say that I'm financially stable coz as for me my salarybin work is far from enough, that's why I almost forgot to buy a wallet as a storage of money coz I dont have enough cash money to store in it if I can buy one of it.
Mother gave me a wallet
* I have a wallet before but it's from my mother, and I used only that wallet as a storage of my ID's like my Philhealth.ID, Alumni, Card from palawan, Cashcard and etc.
That's why I didn't buy for myself and aside from that I only seldom bring wallet.
I have a sling bag
If you're asking where I put my every money that I earned from working I have Sling bag, My sling bag serve as my wallet asbwell, I put everything in my sling bag such as my ID's , Cellphone and other important thing, but I separate money to other things.
Gcash and CoinsPh
CoinsPh and Gcash is one of the reason why I didn't buy a wallet that we can hold and bring anywhere and that's because of this online wallet. Maybe I don't have enough money in this wallets but I prefer to use this wallets as of now for some reasons.
How about you? Have you buy a wallet for yourself? How many wallets do you have?
Thaks for dropping by: