Two Down, One To Go!
April 13, 2022 13:26pm
Good day fellas!
I am praying for everyones safety amidst the typhoon agaton strikes our country! I know its not easy to dealt with as I experienced that years ago, when our place was always been the epicenter of typhoon, so I know you can get up and keep that fighting spirit for our loved ones. Laban lang tayo, we are all born to be a winner not to be a loser. Bagyo lng yan tao tayo at may Diyos tayong nakaalalay sa atin. So keep on fighting!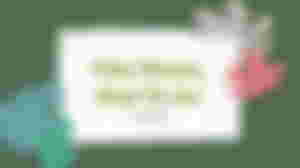 I found this word from the random generator as I was looking for some topic to write, the meaning of this word is two things have been completed,but there is one more that has yet to be finished.
I was hooked to choose these phrase, as I think of my achievements in joining readcash and noisecash community.
What are your goals by the way when you joined noise and readcash?
My goal when I joined noisecash and reacash was simply to save money for my debts and get my pawned gold bracelet, thats the very first thing that came to my mind after knowing that noisecash was a legit paying platform, coz I've been thinking my debts for years and meeting noisecash answers my question of how to pay it.
Furthermore, after all the patience and perseverance that I spent in noisecash, the fruit of my labor was paid off, it was december 2021 when I already paid my debts and get the pawned gold bracelet from the pawnshop.
Of course our goal in life will not stop from there, we should be dreaming more as long as the platform is there to help us.
So I set my second goal after acquiring the first one, and that goal was to be a BitcoinCash Holder, and it was a days after I became a year old user of noisecash my second goal was then again granted, I acquire to save and hodl 1BCH on my wallet and I was very happy and proudly share it with other users by writing an article about it.
Somehow days passed by and Adrielle is growing up she is now asking for something and that things was a Television, why? Because our TV was so disgusting, as you all know we have the Cignal cable now and she is enjoying watching cartoons, but our TV is somewhat playing ON and OFF from the time you open it, after how many minute it will OFF automatically that even me feels the same way, sonwe need to fix it, plug and unplug until it remains open.
So in that situation Adrielle is keep bugging me to buy her a big TV and I just answer her ok, if Mama have enough money then we will buy a new one and she will smile and shut up. Thats one attitude Adrielle have, she can wait until when you will buy her, just answer her yes once she ask something from you, she is not other kids who will have tantrums after askinh something and you did not buy it.
So for my third goal is, the Smart TV for Adrielle, but for now I need to keep on hustling so I can allot money for it, coz I can let my hold BitcoinCash be spent with it especially BCH is in dip, so sayang naman, she can wait naman until the time I can buy already.
As you can see, 2 out of my 3 goals were already achieved, and I am very happy that these is happening because I became part of noisecash and readcash community, henceforth I will be forever grateful to the Team behind noisecash and readcash platform
Also I really do believe that theres no impossible if you have the patience, perseverance and dedication in everything you do.
To all my sponsors thank you so much especially @Talecharm I saw that notification, that you renewed and upgraded your sponsorship with me, thank you so much dear. More BCH to all of us❤️