Things I value Much
March 2, 2022 13:32pm
Its Ash wednesday today, so it only means that we are starting the holy week season, its 40days to be exact. We catholic starts it by attending mass and let the priest and lectors put a Cross sign on our forehead and it means that we are accepting God in our lives and joining Him with His passion during this Holy week season by fasting. But ever since tha pandemic strikes I seldom attend some church gathering because of Adrielle I dont want her to expose in crowded place. I know God will understand it, since we can repent and worship Him anywhere, even inside of our houses. I hope some of us here can attend Mass and receive the Cross Ash Mark on the forehead.
==
Last time I read the article of Kleah about the things she valued much and it written there that it was a prompt, if I may remember it right, so since my mind is not cooperating, and I still want to pursue my goal of one article per day and of course para sa ekonomiya na din, so I am here making my version of it.
Lets begin it now....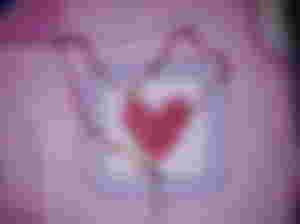 This rosary is 6years old, this was handed to me by a churchmate in taiwan, yes you heard it right, when I was in taiwan I try to join the choir members of the catholic church there, so atleast I will not get bored too much in the dormitory. We are from different companies and it is a combination of boys and girls, and I had fun joining them even I am not that good in singing.
So before I return back to philppines, I had a certificate from the church and also flowers as appreciation of being thier member.
They guy handed me this rosary was the best alaskador of the group, he was enjoying of making gulat me dahil magugulatin tlga ako at kung anu-ano ang lumalabas sa bibig ko na nagpapasaya sa kanilang lahat. So this rosary is also his peace offering for me for being alaskador.
This bag is already 6years old already, I received it last 2016, my friend handed me before I return here in the philippines, this serves as a thank you gift for the friendship we had while working in taiwan, and I also served as her Ate(older sister) coz that time she was the youngest one 21years old to be exact, and we get along so much we bond most of the time and even travel together with our Taiwanese friend.
Now we are both here in the philippines and both have kid but we still talk sometimes, especially about our life in taiwan and how me make bola the taiwanese that have crush with her so we can travel in a places that we never been for free coz the taiwan ren have his own car.
Currently using this bag, quite big kasi sya so I can put a pair of dress for Adrielle and my handy umbrella and my wallet so enough whenver me and Adrielle go out.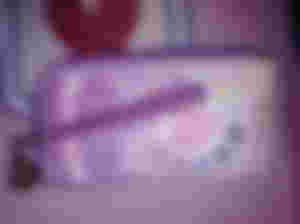 This celphone pouch is 7years old this year, this is a birthday gift to me by a friend also when I was in taiwan too, I keep and take care of it, and I am still using it up to now too,especially if we will just go with my partners siblings, my phone is safe here coz it has a little foam inside so if ever my phone fall(wag naman sana)it will not get easily broke unless it was intentionally done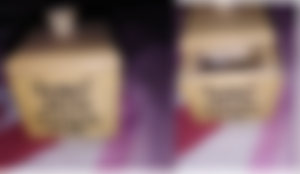 This Jewelry box is so dear to me, my friend send this to me when I was working in taiwan, she is also an ex-taiwan but choose to go home ahead of me for family matters. Then what she did was doing some business. She accepts pabili from her/our friends in taiwan, anything we /they want(foods, delicacies, dress, phone cases charger as in anything tlaga)then the payment is kung magkano sa peso, un din ang presyo nyo but in taiwan dollars naman, kasi medyo mahal din naman ang shipment from pinas to taiwan. Then she trust me to be the treasurer of those orders. Ako nagcollect ng payments and I send it to her to philippines.
Then that is one of her gift to me during my birthday plus blouses, it was included in the package she sends to her costumer, I am so blessed to have her as my friend, she was too generous, and we are like sisters in different mother, she even knew my family and sends gift too to them.
When I came back to philippines we remain good friends and sometimes go out with her kids, but after I transfer her in Quezon and gave birth we seldom talks until our communication had stopped already, our last chat was last year I think, and I heard from our common friend that she was going through a family issues, nambabae kasi hubby nya. So even I am chatting her she never reply, so I am hoping amg praying that she is fine together with the kids.
I want her to invite here coz she is financially unstable and may utang sya na need bayaran dahil naiwala daw ni hubby ung pera un pala pinambabae lng but she is not answering my messages, I hope one day she will message me or reply my messages with her.
Sorry if I dont have the oldest or other treasured thing, nasunugan kasi kami sa pasig for many times and as abo lahat and the very last sunog is 2017 kya lahat ng mga damit ko at gamit na napundar when I worked in taiwan is naabo, kya yan na lng ang natira, pero life must move in diba atleast wlang nasaktan.