Noise.cash and read cash is not just for earnings some Bitcoincash, but also with gaining virtual friends and become real and true friends.
Last December 12, 2021 @Sweetiepie upvote my article amounting to $14.97 and this is her advacce birthday gift to Adrielle, I dont know why am so blessed meeting her, and she even wrote an open letter for my baby Adrielle hope-shes-blessed.
Her gift was supposed to be sent early but I insisted, then when she already upvote my article, I have no choice already but to accept, so I immediately transfer the money to my coinsph, the amount was about ₱700. And I started my online shopping, looking for the perfect match with the amount that sweetiepie gave for Adrielle, coz I want to spent it all for her coz she deserves it.
So I choose the fishing toy and I sent the picture to Sweetiepie coz I want her to choose too, and I told her about the ratings about the toys and it has alot of good feedback and she agreed with me, but the price of the toy is a bit low from the money sweetiepie sent, so I added a hammock, since Adrielle want to have hammock too.
When she agreed with me, I order it immediately so I can avail the sale and shipping discounts, and it took me almost 9 days before the items arrived maybe one reason is the weather condition.
So yesterday morning, I received a notiff that the item was for delivered, so I was a bit excited for it, but I did not tell Adrielle coz for sure she will be wait for it, and since am not that sure so I just keep silent.
It was around 4:30pm when the rider called me and told me that it was a shopee delivery, so I prepared the money immediately and waited for the rider, and after a few minutes of waiting, I receieved the parcel,and keep it for a while.
Around 5:30pm when I open the parcel and Adrielle was watching me, and when she saw it, her reaction was: WOW ANG GANDA NG TOYS KO, and she was smiling throughout assembling her toy.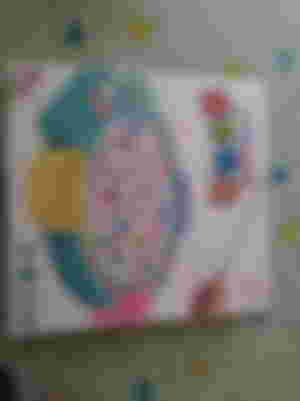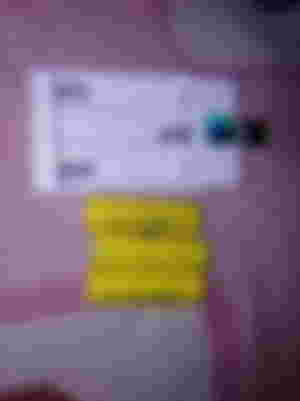 That whats inside the box, so I think I made the right choice of toy.
When her tatay came Adrielle immediately run at the door and open it and told her tatay DUMATING NA ORDER KO, ANG GANDA NG LARUAN KO, thats how she proud of her new toy, and she started playing and let her tatay played also.
At first, she was mad because she can't catch the fish, but when I teach her and she immediately catch one, she was very happy and show me her catch and she sings. She was so enjoy with her new toy.
The other one that I bought was the hammock and it costs ₱84 included shipping fee, and this one of Adrielles libangan, she will lay on it and she will just told me Mama swing mo ako, then thats it, she was enjoying herself while singing alone some of her nursery ryhmes.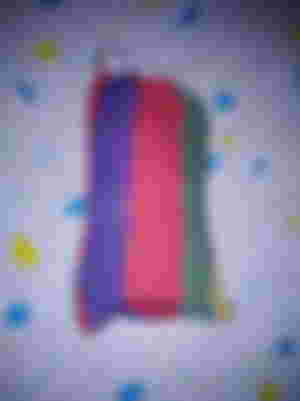 ---
So I am gonna take this chance to thank @Sweetiepie for the gifts for my baby, you know how much it means to us sis, thank you for being generous, my friend, tita for Adrielle and for listening with my rants. I hope one day we will meet in real once you are now here on our country, and am already looking forward for it and ofcourse I let you meet Adrielle too, so you can see how she is a kid.
And am looking forward for more tawanan and chickas together soon.
For now, you better take care of yourself, avoid having cough and colds since you will be travelling soon and am so excited to meet you in person. I love you sis, thank you for always being there.
This is it!
Thank you and God Bless Us All !