Scholarship for Grade 7
March 31, 2022 13:51pm
Good day fellow users and writers of these community, we are now at the end of the month and if the pandemic did not exist, the students are supposely rejoicing as thier vacations awaits them. But sad to say this pandemic really hits as much that we are all get affected, anyways there are still many reasons to be thankful for and one of that is we are still alive and kicking despite many lives were loss because of the covid-19 virus.
==
The other day my two batchmates from highschool chatted me all of a sudden, I knew them but not personally, they lived here in my areas too, but as I told you am not fond of roaming around so I don't know where in particular barangay they were belong. They inform me that my neighbor who is a teacher also informed them that I was living here already, so ang salarin ang kapitbahay ko(moso just kidding).
After some kumustahan, they invite me to join them in thier charity event on April 24, and she said if I am not busy, I can join them and it will be held in the elementary school of this barangay where I belong. I did not say yes or no, coz its almost a month pa naman. But part of my life wants to join them, as this charity event was for Alma Mater.
The charity event is for the kids and also our Alma Mater will start recruiting a new sets of Scholars for grade 7, so it will be fun and great experience for me,so I am looking forward to join them,I hope that my partner can cooperate and also Adrielle.
Little Background from our Alma Mater
Our Alma Mater, The Sisters of Mary School is a catholic school which offers a free scholarship for kids who belong to the poorest of the poor. All you need to do is pass the entramce examination, interview and the ceiling grade of 80% .

Our Alma Mater will shoulder all the expenses once you passed the interviews, you will not spend even a single cent when you got there, its all for free as in kahit damit undies toothbrush, personal hygienes and everything.

And one thing more, we have a higher education rate there, we have automotives, steneography, bookkeeping, sewing, baking and many more, and once you finish your secondary level in our Alma Mater you can start to work and the Sisters/Nuns will be the one to look for some companies to hire you, and if ever you want to become priest they do offerring and also to become nuns.

The only challenge you have to face is being away from your family, but they do family day now where your family can visit you, and once a year you have your vacation for 2weeks I think( kmi before is 2weeks, not sure now). All you need to do there is pray, study, play and some basics household chores.

Our Alma Mater is located in Cavite( boy and girls) but they are seperated, for Luczon, and we have also from Cebu(minglanilla), we have in Korea, Mexico, Guatemala, Guadalajara.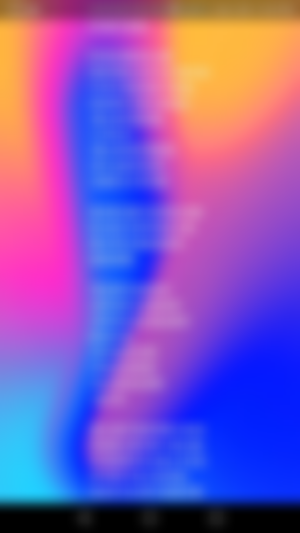 These are the requirements needed when you want to try the scholarship program.
If you knew some kids who are willing to be part of the scholarship program, you can suggest them to try these, it is open for all the kids/families who belongs to the poorest of the poor, maybe they can inquire in thier schools or parochial, as they do sometimes coordinate it with the parochials just like me, when I avail this scholarship, we took our exams in the Churh and at the same time with the interview.