My Hustling Goal for this Month
March 1, 2022 14:11 pm
Its a new month for all of us and I am aso lucky that we were able to survived the past 2 months of this year, and I am hoping that we will be able to survive this month also with physically fit and mentally healthy, amid whats happening in our world. Lets keep our fighting spirits ON! We can do it right.
Start of the new month, so its means new another opportunities for us to set our goals in life. If the last month were not good to us, or we did not reach our goals it doesn't mean tht we should stop there, No way! Sabi nga Hanggang may buhay may pag-asa! So there's no harm if we will try again our luck this time, malay mo this will be the best days of your life kaya lets keep trying dahil wla naman mawawala diba daba!
What are my goals for this month!
For noisecash, my goal is to remain active, even the earnings was not like before, I will still choose to be active there, coz I find it more helpful for me, disregard the earnings, I find a family and friends there, kahit ndi mo man kilala personally ang bawat isa but the connection was different and thats what I am looking forward with noisecash community, and another thing is wlang toxic sa noisecash, lahat lang good and positive vibes kya mas masarap mag stay at active dun. Ang sarap sa feeling na may family ka sa virtual world.
For readcash, of course being active also is one of my main goal here, and to continue to publish 1 article per day, last month I did it, so I am crossing my finger this month, tho sometimes I am really struggling on what topic but still I will try my best, para sa future ni Adrielle bwahhaha. So I will look forward for more prompts para magawa ko ito🤣.

With regards to earnings naman, well I dont want to set goals about it, coz I dont want to be disappointed, disappointed na nga sa ilong kong pango pati ba naman dito, so come what may na lang basta ndi betlog at baka ipaluto pa ni Adrielle dahil favorite nya egg hihi.

About the subscriber, I don't care if its just too small for a 11months user, I am happy with it, what matters to me is how I interact with the users here, and I am happy with it. Subscribers are just numbers tho I know it matters also, but we can't forced everyone to subscribe us, so let it be.

And when it comes to sponsorships, well I am planning to add more sponsorships since some of them were gone, I don't know if its for good or just busy with other things, right now I am sponsoring 16 users so I am going to make it maybe around 40-50 users, but ofcourse the amount is very minimal since my earnings is below average also. I just want to encourage some users especially the newly members of the community so they be inspired and stay here for good.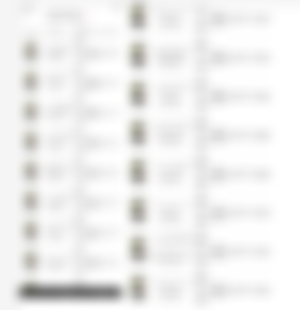 This is will be my goals for the platforms, its not too risky coz this is part of my daily routine, without noisecash and readcash in a day, only means that my day is not complete, thats how I value these two platforms for over a year.
Another thing is, I will be celebrating my anniversary here in readcash this month, imagine how time flies so fast, and am very proud of myself that eventhough I became an active user here 4months after I created my account our beloved and generous rusty never forget and abandoned me, thats why I will be celebrating my anniversary this month.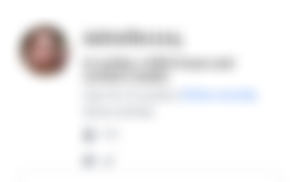 This will be my not totally hustling goal for this month, but just a short introduction to welcome the new month with full of hopes.
I know you have yours too and I will be glad reading yours in the list of published articles.
I will end it here. Thank you!