Braviest EM-EM
October 19, 2022
Middle day of the week and everyone is waiting for the weekend right, others wants to have fun in weekend while some take advantage if resting because the weekdays are so tiring and stressful, but whatever our reasons or wants for the weekend, always remember to take extra careful and dont forget to pray and be thankful everyday.
---
About how many years, when my partners niece brought home a dog and upon asking, it was a gift to her by a co-teacher, they named him EM-EM, as adopted dog and only a year that time, they really love EM-EM, shower him, blow dry, comb his hair buy him a dog food and everything that he deserves.
But months passed by my expectation on how they will set aside EM-EM came, because they are all busy bee, they are not even doing the household chores often and mostly they are out of the house and EM-EM acts like a stray dog inside thier house.
As months passed by, even EM-EM was still staying inside the house they let him play outside together with stray dogs which are full of tick(garapata) and wounds, then they will bath him whenever they want or remember, they are not even cooking special food for him, cut his nails or check his ear if ever its full of earwax.
The excitement they have for EM-EM when it was new members of the family gone, they let the old lady clean all the mess that EM-EM did, and until the day came that they choose to leash EM-EM on the backyard because even the old lady is complaining on cleaning the cage and mess since she is the one doing the household chores there.
Before even EM-EM was already leash, they make time to walk around and bring EM-EM with them, but lately they will choose to have coffee anywhere, or do biking rather than playing with EM-EM.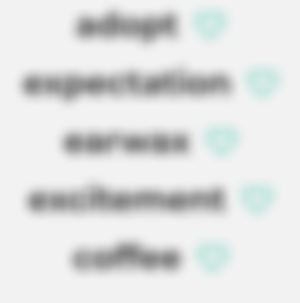 Thehighlighted words came from the random word generator and I just connect it thru a certain story, I dont know if they play well with story but atleast I try.
But to be honest, EM-EM is so brave, because unlike other dogs with breed they can't survive what he is now, I remember our dog HEIDI which we take extra care yet she died because of virus, even she had completed the jabs she need, undergo confinement.
But EM-EM, I think never had any jabs until now, but still he is surviving, and the food he ates now are the food that the house owners are eating too, no more dog foods and anything special.