🎶Mirror mirror hanging on the wall ,You dont have to tell me whose the biggest fool of all🎶
I was about to start my article when I heard this song on our radio, its the song of M2M, i know some of you can relate to this song if you're an 80s and 90s kids, plus the A1 band, moffats, backstreet boys and westlife. But my article is not about them, I just remember them when I heard the song.
Now lets jump in with my article. The other day I think its tuesday morning, I posted on noisecash one of Adrielles creation, and I was happy that as of this writing there are more who keep on commenting and liking the posts. I was so proud with what she did so I posted in on noisecash coz I want it to share to all and I want everyone to know how proud I am with her work.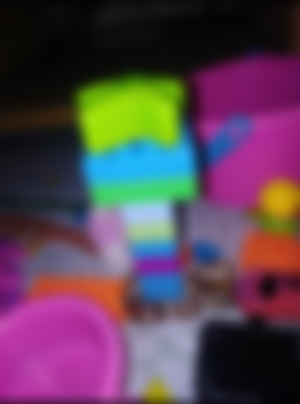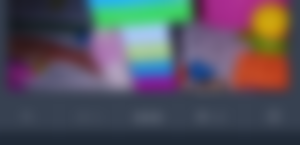 This is what she did while I am busy at the kitchen she was so busy too, I thought she was playing, and then out of nowhere she told her tatay CHRISTMAS TREE KO, I did not mind first since I was washing our dishes and I need to prepare her milk and water and toothbrush coz I will clean her after washing the dishes. So after all my activities and we step on the bed and rest then I remember to look for the Christmas tree that she made, and after I see it, without second thought, I grab my phone and take a picture of it. Imagine how she did it on her own, yes we have our christmas tree here but since I forgot to buy for star for it, so it was empty, but look with her work, she was able to put the star on her version of christmas tree.
---
This is just one of her creations, as she grew up her development is there, even I am not focus on teaching her, and one thing is she wants to do it on her own, coz once you notice her works she got distracted and she will leave or tell you that you do it, coz she was tired.
Closing Thoughts
If you are a mother or soon to be a mother, learn to appreciate all the things that your kids doing, because it will really help them to develop their confidence, like Adrielle everytime she finish something she will tell herself ANG GALING NG BEBE KO this is what she hears from me frim time to time. And one thing is even they are so naughty and you always scold them, always tell them how much you love them, so they can't feel that you did not love them and they will be the same with you, they will initiate to tell you I love you even you are not telling them.
Adrielle is just turning 3 years old but if you will meet her, she acts like she was old enough at her age. She even bothered if the kids are keep running, she is fun of imitating all the sounds she hear, even the sneeze, cough, laugh of our neighbor, the sounds of animals and the vendor who are passing by here.
---
This is for now. I tried to finish it before heading to bed, and Im happy that the open for all community is now back. So thank you guys for the supports, tho I was not that active lately, coz I am still coping up with my sleep, but I promised to visit even little by little.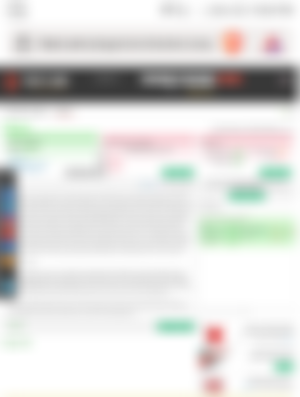 To all my sponsors(old and new)thank you so much. I owe you bigtime❤️
Thank you and God Bless Us All !
🌹Annie Marie🌹
2021.11.10