$1000 from Airdrop
March 29, 2022 13:23pm
Choose day Tuesday readerist!
I dont have plans of writing today, as I feel so much sleepy and lazy, but afternoon nap was really not on my side that even I close my eyes my mind is mot cooperating so instead of wasting my time na nakatunganga, I open my readcash account and the write article and here I am trying to write my article rather than scrolling in social media account as I saw alot of negativity there and I don't want that negativitu radiates in me and also I can't earn a single cent in scrolling, so I better focused here first.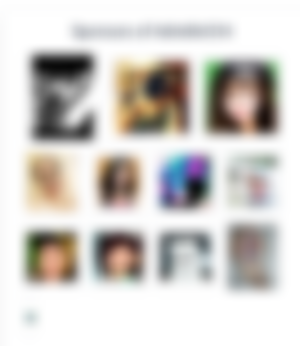 Lastnight was a sleepless night for me,so to avoid boredom, I get my phone and and scroll and a twitter notification popped up as I open my phone so I read whats inside and it was an airdrop, actually I am not into airdrop coz mostly it happened when I am sleeping or about to sleep and I can't adjust my sleeping hour coz I have my baby to take care the whole day so I need to have a good sleep, and since I can't sleep lastnight, I give it a try to joined the airdrop.
Around 3am, when I re-open my phone and a notification says that I won from the airdrop and only wow is what I utter whole reading the notiff. I got so lucky, since it was the very first time I joined and I won. I win $1000 from the airdrop, its about 2BCH, and my happiness is nowhere to be place off. I double check myself if I am only dreaming but no, I am not dreaming, Adrielle was on my side sleeping soundly.
And since I can't sleep after reading that I won, so what I did was make plans on how to spend it and how much will be my savings.
First and foremost($500), I will save the 1BCH on my wallet, its alloted for Adrielle coz we dont have savings for her when she starts her schooling and for her future, and we dont know what awaits us in the future, so I'd rather save some for her.
Second one($200), is I am finally buying a smart tv for Adrielle and of course for ours too, coz our current tv is already malfunctioning(it automatically shuts off when you open it, and you need to reopen after)and the tv did not support video, so the USB that I bought last time was usedless, the video downloaded was just store in it, Adrielle can't watch it. If ever I can buy a new TV Adrielle will be prone to smartphone right?
Third one is($200), since we have plan of going home to our province this holy week, I will be alloting a budget for the repair of our house thier, our neighbor said that the roof was already worn out and need to be replace, so maybe I am going to share some, so before we live after the holy week we are sure that it was fixed, and also the doors and windows needs a little repair. Maybe if all of us can share our house in the province can look better and the magnanakaws can't get inside any longer.
Then, I am going to give a little amount to my mother for her medications and maintenance maybe about $40 can already help her to buy for her medicines, then I am going to give also for Baby Mikmiks expenses as he needs a hypo allergenic milk, expensive body cream for his skin, maybe $40 is not bad anymore atleast its from my heart.
Then the remaining $10 will be my pocket money when we go to Bicol this holy week, other expenses is shouldered by my brothers like the transportation and the foods when we got there, so this pocket money will be used when Adrielle ask for something when got there, as I dont want to ask everything from my brother.
So thats the total breakdown of the $1000 I won from the airdrop, as you can observe I did not alotted any amount for trading or in smartBCH coz I'm a noob in that matter, I can't afford to loss coz I have more important things to be prioritized.
==
Anyways this is just a prompt of @MoonTrader wayback days and weeks ago, and since I can't make a concrete article of what I am going to write, so this idea run in my mind. If you want to join, you can also, I'all attach the prompt rules below as reference.