It has been 42 days, as of this writing since he had been missing. Where could he be? What could've possibly befallen his path? Is there a possiblity you could've come across him or bump into him, or run unto him?
One day, I don't know what particular day it was when I saw a post about a missing person. He was a PDEA (Philippine Drug Enforcement Agency) agent assigned in Pampanga. With his last name alone, I know that he was from our very own Bontoc. And, indeed, he really was. His disappearance had made a front page on the local newspaper and was also published on Baguio Midland Courier.
Another day I have learned that he was a second cousin of ours. Because we grew up in another village and them residing in another village in central town that I am not familiar with their family name. And that I became curious of the mystery behind his disappearance. (My parents had constantly been going to his parents house to show and give support to them).
Agent Fesway was reported missing after his asset had informed his common wife that there's something bad that happened to her husband.
The agent's wife, meanwhile lost contact of her husband on June 25. That remained until present.
What happened that day?
Merton Fesway, a 38-year-old male and a native of Bontoc, Mountain Province is working in Angeles, Pampanga as one of PDEA's antinarcotics agents. He went missing on the evening of 25 June. According to Baguio Midland Courier, he was reportedly abducted by suspected state forces in Angeles City in front of their office.
The family of said abductee had been doing all possible ways to make Merton appear whether he may dead or alive. It is very hard looking for someone who is missing because nobody knows what really had become of him. It is even better if his body be found so as to give him a proper burial if he was dead. At least it will make things easier even if it's very hard to accept the fate. It leaves feeling of anxiety, stress, sleeplessness to the family who is awaiting for results of ongoing investigations.
The case was even aired on Raffy Tulfo in action once wherein the family, relatives and the Bontok tribe are hoping for a part two to help hasten in bringing out results. Prior to this, a massive search was conducted on his possible whereabouts on July 5. Because of the Bontok tribe's og-ogfo or in tagalog called bayanihan that it was not only the burdened family who is doing the search. The whole community will come together hand-in-hand to help with whatever they can. That's why the massive search composed of the agent's wife and his mother, relatives, local officials of said municipality, representatives from the Congressional office and volunteers. Not only a massive search but they sought audience with the mayor of Angeles City. They also went to provincial and regional office of PDEA Region 3 to coordinate with them. The Saguniang Bayan of Bontoc additionally passed a resolution to the NBI, PNP, PDEA, and CHR to act on his disappearance.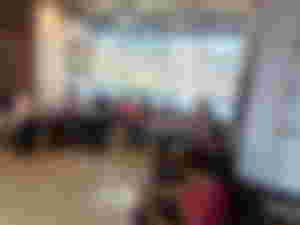 Traditionally, the family had asked help from people who have special abilities that can foresee things. Some said that he was already dead while others say that he is alive and being tortured.
In one occasion, a relative of the abductee was "nasaniban" or what they call the act in which a spirit of the dead gets into the body of someone else and speak to the living. It said that they should stop the search for him because he was no longer alive. He was buried from an unknown location at the heart of Pangasinan wherein it was heavily guarded and to enter it is impossible. Because of this that it was being told that they must go and have some soil on the land at the centre of Pangasinan as what it is done traditionally for people who were considered dead. They will bring home the soil and bury it. But due to the bad weather this couple of weeks that they were not able to travel. They are awaiting for a good sky.
Moreover, three other people who are believed to be Fesway's assets were gone missing on June 24. They are from Baguio and were supposed to meet him on the 25. The white GL van that they hired to go to Pampanga or Manila was also nowhere to be located especially that it doesn't have a GPS.
As for the family of the agent, he was a brave agent and was not fearing anyone though it was someone influential who's involved with drugs he is dealing with. He was planning to resign from his job but then the twist of fate happened..
The asset, who was not named and informed the wife about Fesway's misfortune cannot be contacted anymore. Now the family is appealing to him to surface rest assured he will be given full protection from authorities.
While writing this, I was reminded about my article "A Story of Salvage." We are praying for results of investigation to come out the soonest possible time, that he will be found fit and in a sound mind or worst, dead but at least found.
To those of you who are in Pampanga and Pangasinan, if ever you have heard about the 4 missing people, have seen any of them within the last 42 days please report to the authorities. Let's help the families of these people find them. Help them seek justice.
The war on drugs had lessened the country's drug-related cases. Now, honest men who are honestly working doing their job are also suffering. They are people who were able to put influential people behind bars due to their greediness of power by using illegal drugs. The disappearance of said individual and his assets should not be tolerated and immediately act upon.
42 days had already gone with no trace of Fesway. It may be hard to stay positive but the family is still being optimistic with the support of all kinds pouring. It is very hard for parents staying strong with their child suffering the unknown but still they are fighting.
All images used are from facebook page "Let us Help Find Merton T. Fesway"
08-05-21
z_graeden