My first visit at a Korean mart and the things that I bought
Hello guys! How are you all? About two weeks ago, I was able to visit the korean store near us. I always wanted to visit it but for some reason it never happened. I think it was last year when it was tranformed into a korean store. In all honesty I have never visited any korean store yet so I don't know what to expect inside. Ironically I love eating samgyupsal but never did I visit any korean store at all. The long wait was finally over because for the first time in forever, I got to visit it.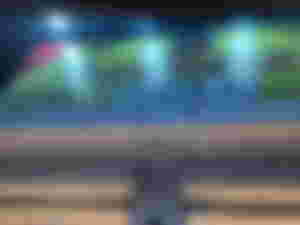 Of course, the first thing that will entice you about visiting korean store is the kpop song playing inside. Since I am a certified kdramaholic, I am familiar also with korean pop, because some of original soundtrack in the korean dramas are mostly eargasm. Actually the reason we dropped by at the shop was to buy some nori sheets. When I got inside, our plan was changed. Even though the shop is small, you can buy a lot of things inside. The staff was so friendly and willingly assist us and she was really good at suggestive selling. I went to the freezer area and the corn dog caught my attention. The price is 240 php per pack with 8 pieces of corndog inside. According to my computation, each corndog cost 30 pesos each, it was much cheaper than the one we bought at the corndog shop at Puregold which cost 65 php each. The other pack which consist of 6 corndog costed 250 php because it was pure mozarella cheese inside, while the other one which I mentioned earlier was half hotdog and half mozarella. I cooked it two days after and the taste was just like the one I bought at Puregold.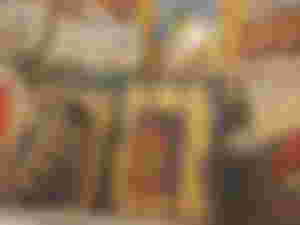 Going to a korean shop won't be completed without buying ramen. Nowadays, you can also buy ramen at any supermarket but since we were already there, my husband never missed to buy it. There were a lot of choices and they were all spicy. Whew! I am not really a fan of spicy foods even though I grew up in Bicol a province which is known for Bicol express, a spicy Filipino dish. Some people thinks that whenever they found out you are from Bicol they come into conclusion that you like spicy foods. Between hubby and me, he is more into super spicy rather than me although his province is Aklan.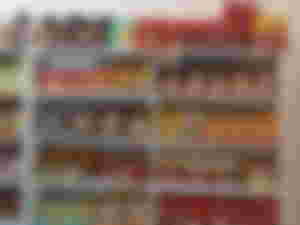 Since the staff was into suggestive selling she told us that they have a promo price for butane stove and grill pan. Last year were supposed to buy one at Divisoria but we run out of budget. Hahaha! I have been wanting to have one since I do love samgyupsal a lot, so I guess having our own pan grill and butane stove, we can now definitely have an unlimited samgyupsal at home. Most of our samgyupsal dinner I have posted in my noise account and even on my past articles happened on my sister in law's residence. The promo price was 999 php for the set of it. I know there's a lot more cheaper price in Shopee and other online shopping application but I was okay with because if in case there is something wrong with the product I can easily ask for refund or exchange.
We also bought dipping sauces for our future samgyupsal at home such as galbi sauce which is highly recommended. They also have some marinated pork and beef meats which you can already use right away but we prefer to make our own by buying at the supermarket near us.
Honestly, there are so many things that can be bought at a korean shop however my money is not enough. I guess korean invasion in our country will last longer because of the korean dramas influences as well as the kpop communities. I know we should appreciate and love our own but for me I guess I can love both. What do you think?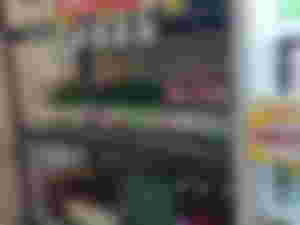 By the way last Thursday we finally had our first samgyupsal dinner at home. My husband cooked the ramen, while I am the one in charge in grilling meat. Oh I just love it. It made my cravings satisfied and we would definitely try it again next time.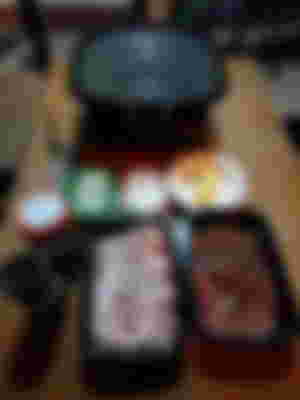 That's it for today's blog and thanks a lot for dropping by and spending your most precious time to read it.
Lead image from unsplash and the rest of the images used were mine:)