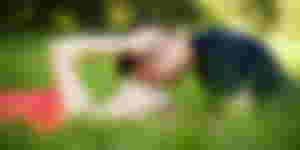 Growing up, I had a perfect relationship with my father and saw a real role model in him. I was truly blessed to have such a man before my eyes, who led our family of five through both good and bad moments. As I grew up, I said to myself, "I want to be just like him." Unfortunately, after several failed attempts to keep my wife pregnant, these dreams have disappeared from sight - Brian Maza begins his story.
As I came into my late twenties and early thirties, I often heard stories of people facing the problem of infertility, but I never heard of in vitro fertilization from a male angle. Now, when my wife Chloe Mills and I are expecting another child with the help of the WTO, I feel a kind of responsibility to raise awareness on a topic that is not difficult to talk about, and very often it is left to women to deal with it.
When our story began, my wife and I were in the same chapter, but not on the same pages when it comes to having children. She wanted children right after the wedding, but I wasn't ready. I am a co-founder of a large company with which I was constantly opening a restaurant after restaurant at that time. My wife has achieved tremendous success in her journalistic career, and we have had a period of constant going out, traveling the world, and living a free life. I didn't want it to end, but I knew I wanted to be a father - so in time, we decided to take the next step in our marriage - to start a family.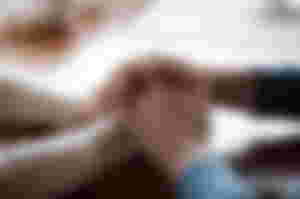 I never thought I would not be able to get my wife pregnant naturally. Not only was I hurt because of her, but also because of my own feelings. I looked in the mirror and I didn't feel like a man. After seven months of trying the good old fashioned way, we went to the doctor, then the next and the next, until we got to an infertility specialist. It was then that my wife discovered that she had something called a reduced ovarian reserve, and I realized that my swimmers didn't look as strong as I thought. To be honest, I had a reduced sperm count.
It wasn't the way we thought we were going to start a family, but life doesn't go the way we think.
I immediately went to the defense, because I thought, "This is not happening to those who really care about their own health." I've been playing football since I know myself, and I've even reached the first league at the University of Rhode Island. To say that I am passionately dedicated to health and fitness would be an understatement, so this was a really huge blow.
Practically every one of our conversations with the doctors came down to talking about my sports resume, from training intensively every day to the pressure of the pants I use, about tight boxers, and even the amount of coffee I drink. Anything that could at least slightly affect my sperm count was considered to be discussed.
To make matters worse, my relationship with my wife began to suffer because I felt like I had let her down. Her dream of starting a family was postponed, and constant visits to the doctors led to failed attempts at artificial insemination, and then to a huge fight, but, to be honest, it was because we were both scared. We were afraid of the unknown, and the path we were taking was complicated. None of us were ready for this. We did not want the end result to be in vitro fertilization. We felt like it was our enemy, words we didn't even want to say. In time, we realized that IVF could save us (and it did). It was the answer to our problems and the beginning of our family that we dreamed about so much.
I promised my wife that I would attend meetings with doctors every morning, where the growth of follicles was recorded, and that I would be there for her daily intake of hormones, which led to the extraction of eggs. When the day of surgery finally came, because you could literally divide the tension into two outcomes, and the positive one seemed so far away at that moment.
The next few days of the procedure were equally a nightmare, because we waited day after day to be told what was happening with the embryos. Every call we received created more and more nervousness. After all, only one embryo was viable, and thankfully, it was as perfect as it could be in that situation. We decided to do the transfer on the third day instead of taking a risk and waiting for the fifth. On the fifth day, it could freeze and be sent for genetic testing, so we were aware that we were taking a risk. Still, after all, the risk paid off. We were not wrong.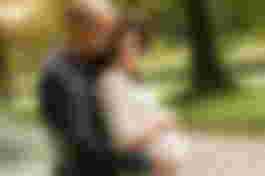 Two weeks later, I was in Brooklyn looking for a potential location for a restaurant, when I received a message from my wife. It was a picture of two positive pregnancy tests. I will never forget that feeling that went through my body because my dream of becoming a father has finally come true.
We certainly had a long way to go, with more incidental scars, but we stuck together and fought with all our might for the family. Our son Leo was a real miracle, who taught us a lot about life, and so young. We didn't think that we would start creating a family in this way, but life doesn't always go the way we thought.
Now, only two years after the entire WTO procedure, we are expecting another son. This baby is also a miracle of in vitro fertilization, which went in the same way as the first one - with one quality embryo and transfer on the third day. I realized that we are incredibly happy that we managed to have a baby for the second time. If we hadn't succeeded with in vitro fertilization, we would have looked for a surrogate mother, and we were also thinking about adoption - nothing would have stopped us from creating the family we both dreamed of.
This story has a happy ending, but there were moments in my life when I didn't think I would have a chance to tell it. My story is intended for all future fathers. I want you to know that we are all together in this. We should not feel ashamed or insecure about our problem. Take a deep breath and remember that fertility problems do not make you a smaller person, and if you are as happy as my family, it will make you even stronger.