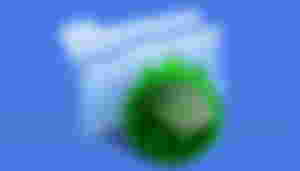 Last week, we introduced you to a way to speed up some of the activities you perform on your computers. Today we will show you another way in which you can get rid of some of the work you do on your computer, using the Task Scheduler. Task Scheduler is a service that gives us the ability to schedule the time of automatic execution of various tasks on the computer. All you need to do is turn on your computer so that the scheduled tasks can be performed.
The tips we provide in this text apply to the Windows 7 operating system, although some of them may apply to other versions of Windows.
Start Task Scheduler
We can run the Task Scheduler in several ways. One of them would be to enter the Control Panel, and click on the Administrative Tools option, and then on the Task Scheduler. If your Control Panel items are grouped by category, click System and Security, and then click Administrative Tools (or Schedule tasks immediately).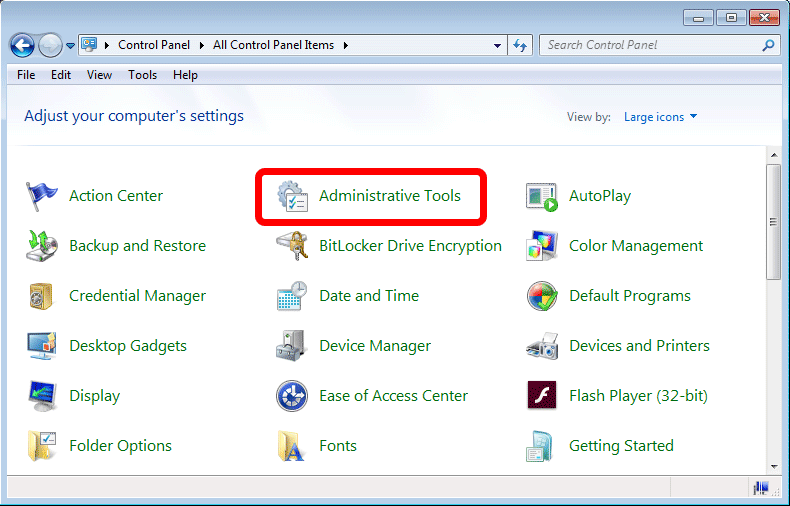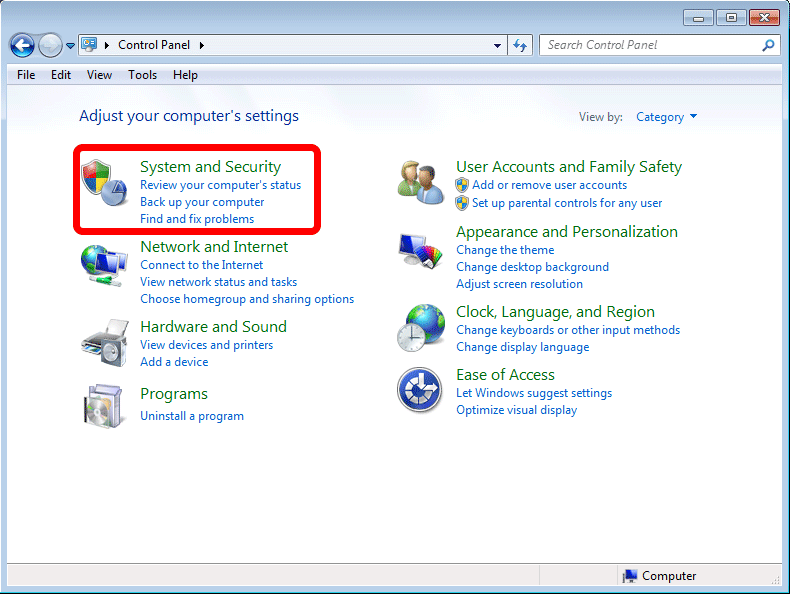 If for any reason you do not want to enter the Control Panel, there is another way to start the Task Scheduler. Click Start in the lower-left corner of the screen, and type task scheduler.
Add a program/task to the Task Scheduler
After we run the task scheduler, we will check if any of the scheduled tasks already exist. We do this by clicking on the Task Scheduler Library icon, which is located in the upper left corner of the screen. In case you don't see it, click on the icon below the Action option menu. Since it will also use the panel on the right side of the screen, we will open it as well, in case it is not already open.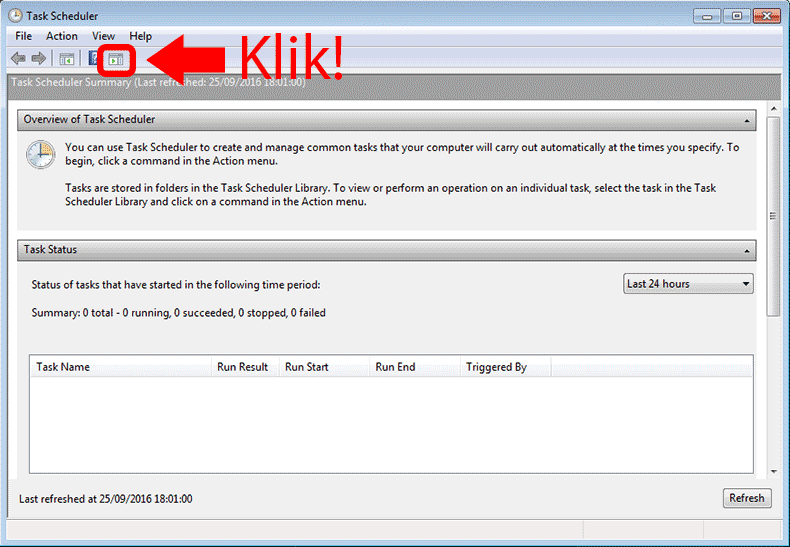 Let's say we want to automate the launch of a copy script, which we created last week (backup.bat). Why would we automate it? Well, let's say we sometimes forget to make backup copies. Even if we forget to copy, Task Scheduler certainly won't.
How do we add this task to the Task Scheduler? To start, we need to click on the Create Basic Task option, which is located in the panel on the right side of the screen (or on the menu option Action, and within it Create Basic Task).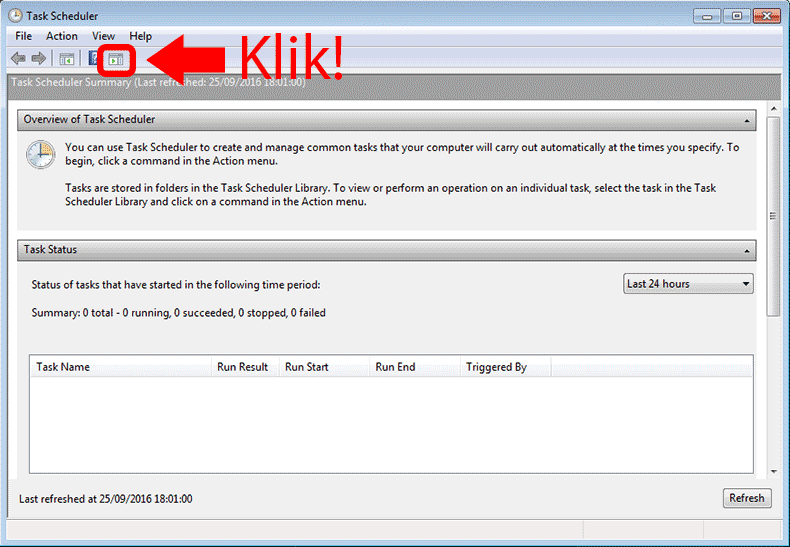 A new window will open, in which we will first name our task, and give a brief description, so that, if the number of tasks increases, we know what this particular task is doing. Then we will determine how often this task will be performed (we decided to do it every day), from which day it will start, and at what time. As an action, we chose to run a program, ie a batch script that backs up our recorded positions. Since Task Scheduler does not know where our script is, we need to give it a path. In our case, the script was on the desktop, and it could be somewhere else on your computer. When we set all this, all we have to do is click on Finish.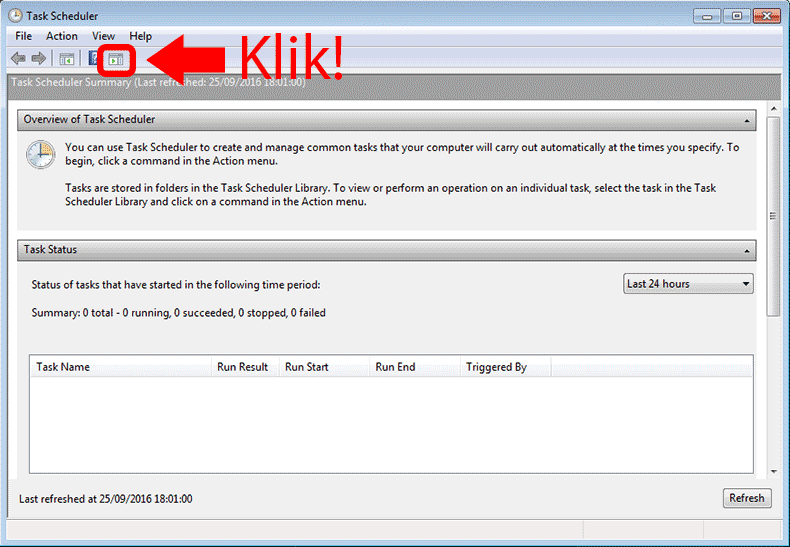 Thus, we have created a task that will be performed every day, at a precisely determined time, which is confirmed by the screen that appears after clicking Finish.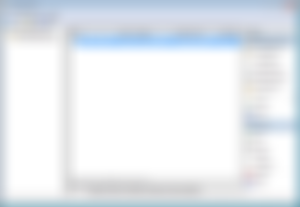 Of course, this doesn't mean that we can't back up from time to time by running our own script - the task we've created doesn't conflict with our occasional double-click on the backup script.
If you want to stop or disable this (or any other task), just click on the Disable option (bottom of the panel on the right), or even Delete, if you no longer want to make backups this way.
A small bonus for parents who read this text (and have naughty children, who do not read this text)
Open Notepad, and enter this text:

Save it in a hidden place, called gasenje.bat, and then add it as a task to the Task Scheduler, with daily execution at a time that seems convenient to you.
That would be all for today's socializing.