My Eyeglasses Broke (My Birthday Wish To Have A New One)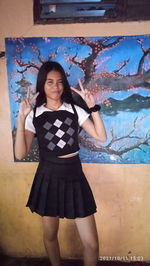 Hello read.cash chingus it's been a while since I posted an article of my life and today is the day. I've got a bad news😭😭 because my eyeglass broke literary just last friday. But before I get detailed with my story let me just mention my honourable sponsor @MaritessNgBuhayMo
So yeah my glasses broke last friday. When I woke up my glasses is the first thing I reach out before I get out of bed and then make my coffee. But when I open the case my glasses is nowhere to be found. So I look everywhere even in the bed and guess what, I found it under my lil sister. And when I took it it's already broken like broken in pieces, the lens of the right eye has pop off also the right arm is broken.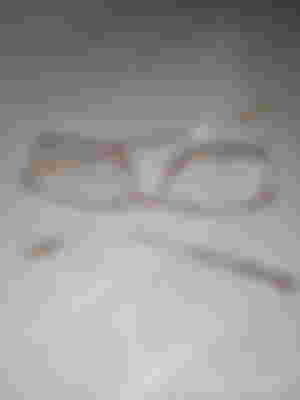 So basically I can't wear it anymore I've only bought it for a couple of months and now it's broken😭. Now that I don't have it I feel like my eyes is more vulnerable ( if you have an eyeglasses you'll relate☺️). Like my eyes can't take the sun's brightness it's too much for me, I also get dizzy when theres too much people around me and also my eyes get blurry sometimes. You know when your camera is about to focus on something? that's what happen to me sometimes. I'll be staring at something and then my vision will just be blurry all of a sudden. Since that is happening to my eyes I'm very much concerned as to why it is reacting like that. I guess my eyes is just adjusting since I don't have my glasses to help me.
So that's why I'm planning to go back to Executive Optical and get another eyeglasses, today which is December 14 and my birthday. Since it's my birthday today I'm gonna use that opportunity to buy a new one. You know when it's your birthday you cook foods to celebrate it?. Instead of foods I'll exchange it with a prescription glasses since there so expensive there ranging from 1,000 pesos ( 20 dollars) to 3,500 pesos ( 70 dollars ) depending on the grade of your lens. I'm ok not having too much foods or even none I just need my glasses since that's so important to me. Going to church and pray is pretty much enough for me besides I'm already old for a celebration right? hehehe☺️. I'll treat my glasses as my birthday gift since it's useful and very essential to me.
I've already noticed how bad my eyesight is because when I have my glasses I can see the faces of the people clearly even if there 30 meters away from me. But now even if your 3 meters away from me I will not see you clearly. That's how bad my eyesight is so bad that I badly need an eyeglass. I also forgot to mention that I sometimes feel dizzy and my eyes and head will ache. Too much disturbances happening without my eyeglasses I guess I can't live without them charizz🤣. Kidding aside I also can't see the writings in our whiteboard even though I'm already sitting in the front.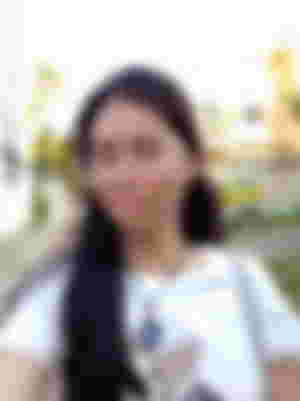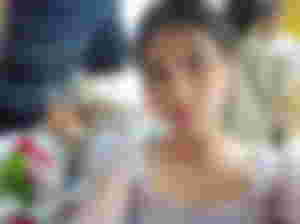 The picture of me without my glasses or the picture of me with my glasses which one do you prefer the look on me?🤔 Tell me in the comments below I'd like to know😉
So that's all my chingus this article has lesser words than my other articles. But that's because I just want to rant how inconvenient and hassle I felt without my eyeglasses. My other articles (the recent ones) are more into tips and ways so it's kind of long. If your curious about them click my profile to read my other articles and subscribe if you haven't to be updated if I post another article. See you in my next article keep safe XOXO.
Thank you for taking time to read my article. Sending my online hugs and kisses to all of you guyz. See you in my next article and have a great day ahead of you🥰.
as always,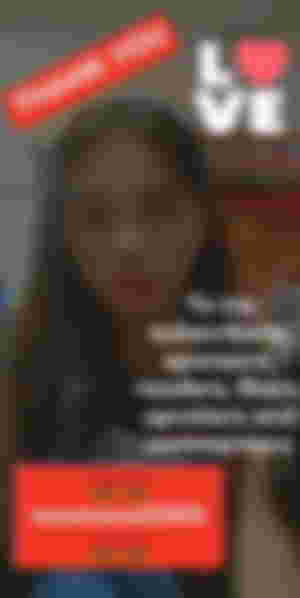 susanavel2005
December 14, 2023
Article #65 (3rd for December)
Lead image and all images are personally taken by yours truly.