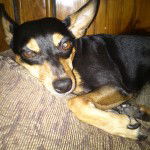 Every week, I dedicate one day to shadow hunting. It's really fun. I took this photo when I was going to our department. It really looked cool to look at. These were the shadows of the railing on the stairs of the hospital. Let me also share with you guys what happened during my day.

This was what happened during my day, as soon as I woke up, I continued finishing my article and publishing it. Then I got ready for work, I actually left the house at around 7:40 so I was kinda rushing going to work. Thankfully, it wasn't that much traffic and I didn't get caught for number coding( though I just have to present my ID if ever I get caught because health workers are exempted from this). Getting caught would cause further delay. I was able to park at my grandma's friend's place. She's the caretaker of a house. I'm also thankful that she agreed that I can park there because these past few weeks there's no parking at the University and the guards are prioritizing the doctors which kinda sucks. As I was walking going towards the hospital I was taking photos. I then timed in and went to our department.
Every morning, we usually wait for the endorsement of the doctor on what we are going to do with the patients. While waiting for the doctor I was just reviewing and resting. I really felt exhausted today because of the lifting that we had to do yesterday(we had to lift a very huge patient going to the wheelchair, we were already carrying her but still had a difficult time). I even felt that my lower back was acting up so I was doing some stretches. Finally, our doctor finished the rounds and endorsed to us our patients. She told us that one of our patients is going to go home and our doctor deferred one of our patients because he had a procedure. After the endorsement, our doctor was asking what's the state of our City because of COVID19. I told her that according to the page of our City, we are going to be in General Enhanced Quarantine. Our doctor also said that the number of cases rising in our country is alarming and said that it was bad in Manila where the sudden surge is happening.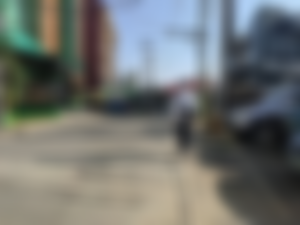 After all of that, we got ready by donning our PPE's and fixing all our equipment before going to our patients. It really sucks that we have no elevator now, we have to walk 8 flights of stairs before we reach our treatment area. So we always make sure that we don't forget anything because if we do I usually end up getting it for us.
We then went to patient 1, we thought that he was still in the ICU but he got transferred out already to a ward and the nurse told us where they placed him. We went to him and we were able to make him short-sit already. I'm glad that he was helping himself even though he got a stroke. Though the problem is that we can't communicate with him because he couldn't talk. We then went to patient 2 and he looked like he wasn't in the mood. Though we were able to make him stand with a Hemi walker. He had a difficult time keeping upright and he would lean towards his weak side so we had to counteract that. We also can't talk to him because he can't talk but he would just nod whenever we asked him something. It looked like that he really wants to go home already which we understand because he has been there for around 2 weeks already. I really feel bad for him and I hope that he'll be able to go home soon.
We went to patient 3 who was still in the ICU. They did a procedure yesterday to confirm his diagnosis. It was my first time treating this patient and he's cool. He knows our college classmate because that's his partner's cousin. I really feel bad for him because he was still young and he was about to get a job but this happened. He also has a difficult time in making facial expression because of his facial nerve palsy. I really hope that it heals soon. When we were treating him, he was really curious on what's happening with him and was asking if we treated any other cases like this and we said yes. We told him that it really takes time for the nerves to heal but he should continue doing his exercises and helping himself. We are glad that he was able to sit independently dangling his feet which was a big progress already. Then we finished treating him.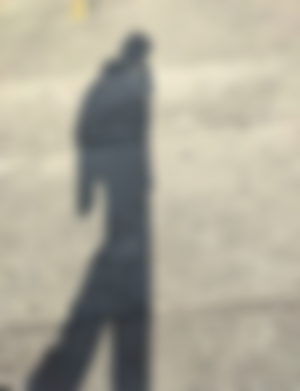 We had to walk to the other building to treat our remaining patient. Patient 4 was our last patient and for some reason whenever we see him, he's degrading. Though he may look like he's getting weaker he always has a smile on his face and he was calm which were really nice traits on a patient. We were only able to make him long sit and do some exercises. We were saying that he should go home by next week because we are going to be out for the holidays. After his treatment, we went to the patient who was about to go home, and asked for their details so a therapist can continue doing their management.
We finished treating all our patients and then went down to our department. We disinfected ourselves and our equipment. Charged all the patients and did the notes. After all of that we ate lunch, we asked one of our colleagues who went outside to buy us some ice cream and she did. I really missed eating a McFlurry, I said that this was an award that we were able to have a discharge.
After lunch, we went tried going to the HR which was located at the University but apparently, it was closed. We asked one of the guards and said that they will open on Monday. We needed to go there because the Certificate of Employment that they gave us didn't have their contact information which was needed by the agency. If you look at the photo below, they still had their Christmas tree and this is the cause why we don't have parking.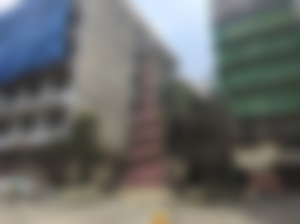 When we got back, I helped with the charging for the OPD. We also updated our doctor regarding the patients. After that, I was just resting most of the time. Finally, it was 5 o clock and we headed out. I'm really excited because it's the start of my long break. I won't have work for 5 days because of my day off and the Holidays.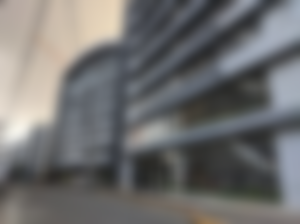 I drove going home and it was smooth. When I got home I took a photo of the sky because it really looked so calming. I then disinfected, practiced my instrument, ate dinner, and used my computer.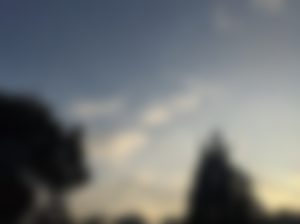 Viewer discretion is advised on the last photo. When I went outside of my room, I caught our dog humping one of the stuff toys. I hope that you guys had a wonderful day!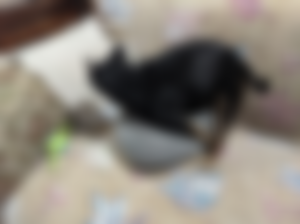 The photos used in this post are owned by me .