Banks Can Hold BTC & ETH 2.0 Is Coming Soon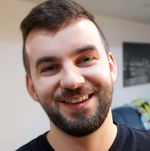 Banks can hold up to 1% of their reserves in BTC and ETH 2.0 is scheduled to merge on September 19th. Let's discuss the two biggest catalysts for the next crypto bull market.
https://odysee.com/@ScottCBusiness:4
https://peakd.com/hive-167922/@scottcbusiness/kektiomh
https://d.tube/v/scottcbusiness/QmYNbEEgD2xgsTorA1EF9y8twdyxamPG7WgotmjR2kzuvf
https://rumble.com/v1di9cj-banks-can-hold-btc-and-eth-2.0-is-coming-soon.html
https://www.bitchute.com/video/IWT4vWm0z8na/
This is my 531st episode/article. I put a great deal of work into this content so if you find it valuable, please do like, share, comment and subscribe!
It was recently announced by the bank for international settlement that they would effectively allow banks to keep up to 1% of their reserves in Bitcoin - https://finbold.com/bank-for-international-settlements-to-allow-banks-to-keep-1-of-reserves-in-bitcoin/. This will be using their tier 1 capital. This is the link to the official document if you're curious - https://www.bis.org/bcbs/publ/d533.pdf.
While it's not exactly clear which crypto assets are included, they mentioned those held in ETFs like Bitcoin and Ethereum and they also mentioned Bitcoin directly. Whether or not this could be made up of many cryptocurrencies, we know ETH & BTC are in that list and presumably near the top. I expect they will also hold stablecoins for better liquidity between the traditional system and crypto.
According to Statista, the top 15 banks in the world hold about 3.1 trillion dollars worth of fiat valued in USD within their tier 1 capital - https://www.statista.com/statistics/268322/top-banks-worldwide-by-tier-1-capital/
So then, if 1% of all that money from just those 15 banks was set aside for Bitcoin, you'd have nearly 31 billion USD worth of crypto. BTC is currently valued at $22,777 meaning that they'd be able to acquire approximately 1,359,677 Bitcoin.
Based on the chainalysis of Bitcoin stating that the current liquid amount of BTC is 1,457,477 - https://markets.chainalysis.com/?asset=BTC&range=180#supply-liquidity, that would mean that those 15 banks alone would be acquiring almost all the liquid supply left or approximately 93%. If every bank did this, there wouldn't even be close to enough Bitcoin to even support this action and we'd literally run out of all available supply making it insanely hard to get and extremely valuable. Even if just the top 15 US banks were to do this, that would still account for 10 billion worth of BTC or nearly 1/3 of the current liquid supply.
Not only that, but Ethereum developers have also recently announced that September 19th is the scheduled merge of the mainnet to "Ethereum 2.0" - https://insidebitcoins.com/news/ethereum-eth-rockets-40-ethereum-2-0-merge-in-play. The biggest change being that they will be able to massively scale Ethereum allowing for gas fees to be negligible and for massive amounts of volume to be unleashed on the network. This will make most competing Ethereum chains irrelevant and also with enough volume, Ethereum will become deflationary again due to its burning mechanism based on volume allowing for more Ethereum to be burned daily than what is inflated.
These 2 major events I believe are extremely underrated and that these could actually be the catalyst to take Bitcoin and Ethereum on their next bull run and send us into 2023 with massive gains.
Do you consider this very bullish for ETH & BTC? Do you invest in cryptocurrency? When will we get back to a bullish market? Let me know what you think about this in the comments below and don't forget to subscribe!
*Disclaimer: This is not financial advice and is purely for entertainment purposes. What you see, hear, or read is my personal opinion, and any statements made are based on my views and should not be misconstrued as fact. My crypto portfolio may or may not be simulated*
👥 Support Me & Follow Me Elsewhere 👥
👉 http://www.scottcbusiness.com
Ask questions in my Telegram: https://t.me/cryptoandthings
You can find all my cryptocurrency addresses on https://cointr.ee/scottcbusiness
You can find all of my referral links here: https://linktr.ee/scottcbusiness  
Sponsors of scottcbusiness