"Improperly Nailed Roof!"
Draft Written: 01/13/2022 @3:30 AM#164
Lead Image source: https://www.thedailybeast.com/fitness-secret-revealed-avoid-loud-noise
https://www.hardwarecity.com.sg/prod/Zinc-Coated-Corrugated-Roofing-Sheet-26-Inches-x-0-3MM-x-6-Feet
________________________
Heya read.cashers!👋 I bet its just too early to disturb you from your deep sleep right now, especially to my co-Filipino writers out there. Well, its just I was kind of irritated, annoyed maybe, because of the noisy stuff outside.
Let me remind you that this is actually just a nonsense kind of topic, but let just me share with you the burden I felt right at this moment. Lol.XD. As I write this piece, I was lying on my bed, trying to calm myself, and even I was still felt asleep, I just can't went back to bed because of this noisy stuff.
Today is the 28th day after the Super Tyhoon OdettePH, and supposedly, it should be done already. I mean, the "fixing thingy". Maybe, I am just impatient. Or just a thing of being irritated. Am I just expecting this much?
I think it was two weeks after the said super typhoon, and the Local Government Unit (LGU) visited the victims, including us. They provided us "tarpaulins" as a temporary roof. One of our neighbors received his. The following day, he putted it, and I was actually expecting that he also fixed those improper nailed roof in his house. I was just kind of confident because I knew that he is a carpenter, like my father.
During the night, the wind blows out heavily. And...(noise, noise, noise. A lot of noise!).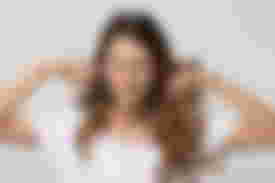 As in, "ang ingay talaga nung bubong, tas nasa tapat lang talaga yung bahay niya. Ilang araw na talaga ako'ng walang maayos na tulog dahil sa ingay na naririnig ko. Sobrang sakit talaga sa tainga. Ang masaklap pa dun, malapit talaga sa kwarto ko." I was wondering if he can sleep properly too, knowing that it was really noisy. Even my mama and papa says it too. That they have uncomfortable sleep. I really wanted to confront him about it, but I was just afraid of him. (He looks creepy kasi, mula nung time na nag-agaw buhay siya kasi sa misunderstanding nila nung isa niyang kapatid. Ikaw ba naman pagtatagain. Yikes. Katakot. Hmm..Shh. Atin-atin lang 'to.)
________________________
Before I go on further, let me thank my wonderful sponsors for continuing their sponsorships. I must say, I am really blessed to have them/you. Thank you for your support and for your trust.
________________________
Going back, "yun nga, I wanted to confront him, but I was just too afraid to do so." What if he will be mad at me? What if he scares me to death? Maybe, I am judgemental in this case, but nahh...("takot oka"..HAHA) Maybe later, he will just realized that its really disturbing, and maybe, he will fix it then. Just, "maybe!"
How about you fellas? What kind of noisy stuff/stuffs makes you feel annoyed or irritated?
That's it for this article my read.cash family. I don't know if tama yung mga naisulat ko. Hehe. My apologies if I bothered you for reading this piece. But I actually wanted to say, "Thank you!" Thank you for reading it up to the end. :)) (Try ko'ng matulog ulit.)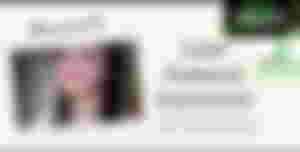 ________________________
"Thank you to my avid readers, likers, subscribers, and upvoters. Thank you for helping me out and making my read.cash journey meaningful and a fruitful one!"❤️
_renren16💚_
Published on : |01.13.2022 @ 4:42 AM
xoxo:-*