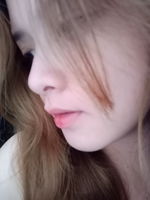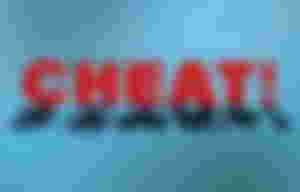 Cheating is something which relates to duplicity, fraud, deceit, or tricking. Thinking about is kinda, you know, a little bit off. But this thing really is happening, may in school, especially during exams, may at work, when someone tries to deceived you by giving you much things to do and not paying it with the right wage, and most of all, cheating happens in a relationship, between a husband and wife, and commonly, between boyfriend-girlfriend relationships.
There was a saying says, "Collect and collect then select." Are you familiar with that? As for me, yes. I always heard this phrases especially among boys, I know, not all of you, but probably, we, girls might be out numbered.😅 I saw a lot of movies, particularly k-drama and thai movies, even soap-operas in television about cheating one's partner. I know don't know, maybe, I just like it, especially its twist, when the so-called "KARMA" is in action.
When I was in highschool, I had this one classmate of mine that was so fond of cheating his girlfriends. He tried to picked on me, but I never had the time to deal with cheaters at that time, so I said, "Back-off." He told me the usual phrase I heard on cheaters, "Collect and collect then select." He was not handsome but not ugly too, maybe the average. He has good looks, for me, because as what I have mentioned in my previous article, I prefer "morenos" than white men. He was indeed a moreno, but not a chance I liked him, but he was then my friend.
He had once a girlfriend, a lovely girl. She's cute like a korean girl. She was thinned-skin, cleared-skin, let's just say, she's like an angel. She's famous in our school too. I don't know and understand why the guy, cheated on her. I think he's just really fond of cheating. When suddenly, the girl realized it. She broke up with him, and of course, the guy really was just having fun. At the end, the girl, just crying for someone unworthy of tears. I felt sorry about her, but I don't want to involve myself to their problem tho, I just scolded the guy and said, "Karma will surely come your way," and he just laughed at me.
When we graduated high school, we departed from each other because he pursue his college degree at Cebu and I was in Sogod,Southern Leyte. We still have communications through facebook and messenger but unlike in high school, we often talk to each other. Until such time that, I had heard a news that he had another girlfriend and of course, he cheated again. And later on, the girl found out, and walked away from him. And as far as I know, he had no girlfriend til' then.
Meanwhile, I had mentioned you that my M.G.D. had three exes and a snake who had a crush on him, right? So here's the thing, two exes of him, keep on bothering us when we we're just started and the snake also. (snake😂) And M.G.D. was entertaining them also. And there was one time also that he still have a communication with her ex which was in Butuan. And so then, I remembered my friend who was then a cheater and my evil mind eats me to the point that I did a terrible decision. Out of anger and jealousy, I cheated on him! There was one guy, let's just say his name was Jay, courted me through facebook at that time, but we've known each other since high school. He worked in Manila at that time. Everytime I had a fight with M.G.D., he was the one who comforted me. So it happened, that I was very angry and jealous about what M.G.D did, I broke up with him and made Jay as my boyfriend. Then Jay decided to went home in our province during his vacation live, (he lived next to our barangay) and met me to court me properly. M.G.D. found it out eventually, he confronted me, he told me a lot of painful words, cried, and asking me, why did I do that. I confronted him also. We had a very terrible fight at that time. After that fight, we never had a chance to talk again in person and it was one of the hideous challenges we faced in our relationship. As for Jay, he really did pursued me as his girlfriend but my mind was not totally forgot my M.G.D., for me, I was just using him as a rebound. I was a fraud. I knew it. Several days had passed, my M.G.D kept on communicating with me in messenger but Jay and I already in a relationship at that time. But still, my M.G.D. keep on bothering us and keep on reminding me about everything about our relationship together. Jay and I broke up then after almost three months. I felt so sorry for Jay tho, I really felt that he was so serious about us but if I keep our relationship and my mind and heart was still holding on to my M.G.D., he was just be hurt till then. So I asked him forgiveness and explained myself to him. I was so thankful that at the end, he just understand me. He went back to Manila, and I never had a chance to talk or even communicate with on facebook again.
M.G.D. and I tried to fixed everything about us. But the gap was already took its place. He had a trust issues and so do I. Until now, both of us have trust issues among us. I easily get jealous and he does too. But I'm just thankful that everytime I had tantrums he still tried to manifest his patience towards me and that goes for me too. But I know deep in my heart he really loves me, and so do I.❤️
Lesson Learned:
As for Jay, he found his true love then. I was happy for him, actually for both of them. Wishing that someday, if I meet him again, he totally forget and forgive me for what I did to him.
And for us, my M.G.D., I really hope that it will never ever happen again.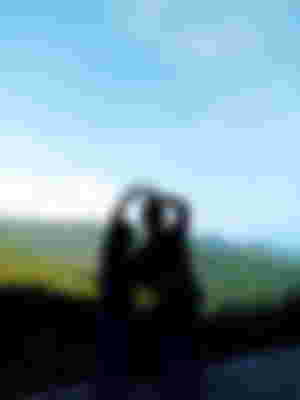 Let me end this story with this saying again,
"No relationship is all sunshine, but two people can share one umbrella and survive the storm together."(not mine)
Thank you my dearest readers for your time.☺️
Lead Image credits: imdb.com
Special mention to @Janz for being my new sponsor here on read.cash..❤️❤️❤️
And also to my ever supportive sponsors @Zeshan3333 @dziefem @Bloghound and @bmjc98 . Thank you much guys..🤗❤️
To my upvoters too.. @Cineholic @gertu13 @Eunoia @Alther @Zhyne06 @Willtravisand to those who were not mentioned.. hihi😍😍😍 Thank you so much guys for uplifting my spirit and inspiring me to keep on writing and learning too..
God is good, all the time!😇☝️