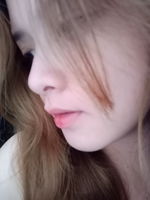 What's up fellas!👋 Are you having fun today? Do you spend your day with the love of your life and have a "SATUR-DATE"? or just at home doing laundry and other house-chores?
Thank you so much to these wonderful people!❣️
Today I was a bit upset because I really don't have a good topic in mind to write on. A while ago, while I was in the bathroom, of course, taking a bath, I think about a trend on Tiktok, "Frequently ask Questions." By the way, are you familiar with this trend? Have you made a content on Tiktok about it? As for me, I was about to make tho, but, maybe later.
After almost 2 hours, I finished taking a bath, do my daily skin care routine and put some clothes. And then, I went outside to check my pet, "Iking" and gave his food for lunch. I waited for him to finish his meal before I went back inside our house and ate my lunch too. I ate two cups of rice, my viand was fried fish and fried egg w/ corned beef. ("Takaw ko no? HAHA) After eating, I brushed my teeth and went to our living room with my mama.
I sat in there and do some talking thingy with her, somewhat like a pastime. I said, "I don't have anything to write on, Ma." (╯︵╰,) My mama just ignored me. "Ouch!" Lol. But still, I think about the trend that I have mentioned earlier. Actually, I was asked a couple of questions even before. I just nod or smiled to them, the ones who asked about it. But because I was worried, and my mind was thinking, "Sayang naman yung pwede ko'ng ma-earn," if I will not write an article for today. So, I went inside my room and decided to make it and share it to you, but I'll just answer few questions tho. ;-)
________________________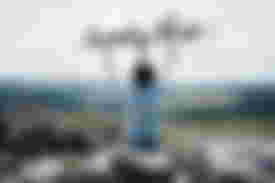 -My Goodness! "Sakit naman sa tuhod." Well, I'm turning 23 this coming October 04, 2021. "Old but young at heart!";-) Hehe. If you want to give some gift/s for me, feel free to send me some of your BCH earnings then. Haha. Just kidding! XD "You can really do it, but be sure to give it WHOLEHEARTEDLY!"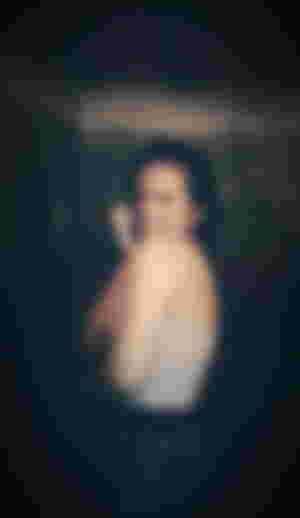 -No! I don't have any. I am an only child.

I remembered the time when we went to Bato, Leyte to buy a ratan sala set, my mama was hungry so I bought her a food in one of the food stalls near in the terminal. The vendor said, "Is she your daughter?" "Is she an only child?" My mama just nodded at her. "Ohh, sayang, lamion raba!" She added. She somewhat gave a compliment to me. And I was like, "Purya-Usog" Haha. My mama said that she don't want to get pregnant again because of financial issues and she's old. As for me, "I will be the one to give birth tho." Lol. But on in my mind.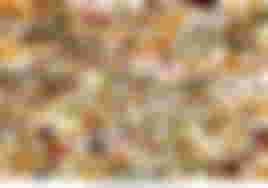 -Yayyyysst! I love eating! "Food is life!" And to answer that question, all food that I like to eat is my favorite food, and that's the reason why I gained weight especially during the time that our town experienced a lockdown because of the global pandemic, "COVID-19." I just stayed at home, and my everyday routine at that time was, "Mata-Kaon-Tug-Ligo." I mean, I woke up, eat my meals, sleep and then take a bath. I just randomly do the household chores. My mama was too good to do it, but of course, I did some initiative. As of now, I do not know about my weight, but I am chubby, "Fatty-chubby girl." XD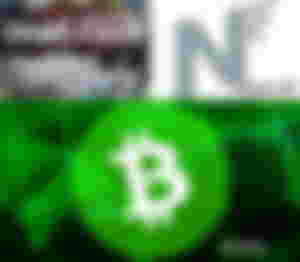 -For now, I am working in here. You know, I have an upcoming exam and this will be on Monday.⊙﹏⊙ And after that, I will have to wait for the Teachers Ranking Results. I really don't know when will it be, so, I will spend my time working in here, learn a lot of things from you, meet a lot of friends, virtual friends and earn some BCH for my parents and myself, instead of wasting my time scrolling on facebook. "Sana talaga makapasok sa DO7 at mabigyan ng ITEM."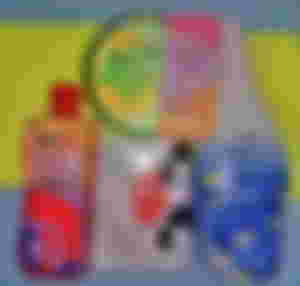 -Haha. I really laughed when someone is asking about it. "Hindi naman kasi ganun kakinis yung mukha at balat ko." Well, for the information of everybody, "May ganun?" Lol. But seriously, being simple is better. Okay, for my face, I use Top Gel soap to wash it. After that, I put some Aloe vera soothing gel and Ponds detox cream. And for my skin, my body, I use Kojie San skin lightening soap to wash it. And after that, I put some Alcohol before I put Skin So Soft Ultra-Glutathione with Vita C lotion from Avon. [ Disclaimer: I am not promoting any products in here, I am just sharing what I use for my skin, that's all. ;-) ]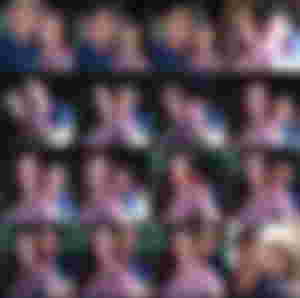 -I was asked this question from some random guys that seems interested to me when I was still into my facebook. Hehe. (Haba nang hair!◉‿◉) To answer that, Yes! I am in a relationship with MGD. We will be celebrating our 6th year Anniversary as a couple this month. <3
and finally...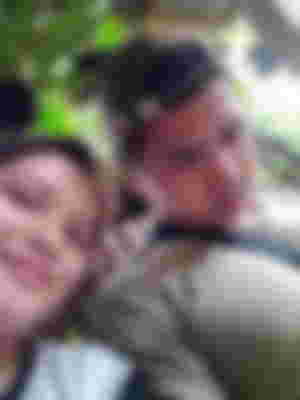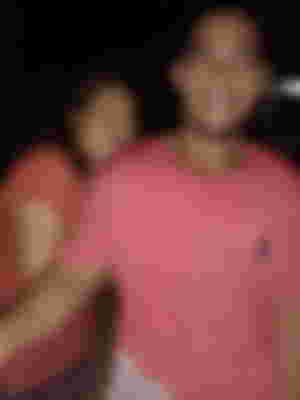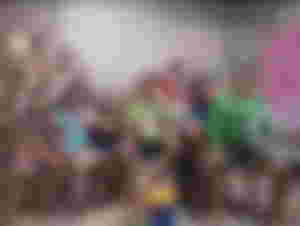 -I got this question from a friend of mine.

YES! I am happy. Even though I sometimes felt bored, angry, or sad, I chose to be happy. I think about my parents. I think about my family. I think about MGD. They are the ones who made me happy. I know I may encounter many challenges all throughout this life but I will make sure to find the brighter side of it and become happy as much as possible and live this life to the fullest!
________________________________________________
What about you? What are the frequently ask questions you get from other people? Would you mind sharing it in the comment section? Just feel free to do so.
And if you like this topic today, you can make yours too. ;-)
________________________
Lead Image source: Edited from Canva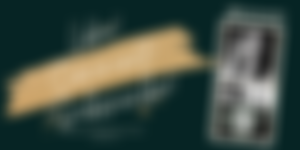 Thanks for your time!📖
To God be all the Glory!😇
[09/11/2021]