Are farmers really lazy?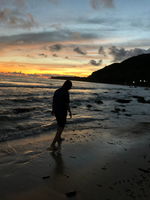 This question cross to my mind after I finished publishing my previous article entitled "Interviewing an owner of a successful duck poultry business. If you are interested and you want to read it, just click here. I saw a lot of people's statements, opinions, comments about the farmers here in the Philippines. So, in this article, I would like to share my thoughts about that matter.
They said that, if you are lazy, you might left behind and suffer. But what about our farmers? Our country have plenty of natural resources to offer, from farm land, fishery, or livestock's. The agricultural sectors are the one who sustains our need in terms of food which cater our country's population.
Instead of what you plant is what you sow, it became the people harvesting what they worked for. They grows our food but often the one buried in poverty.
However, I do believed that they are not lazy and people whose superior to them are just the one who makes their lives even more difficult. Imagine, they are the one who are producing our food but they only get small amount. Without them, we might not have anything to eat and there will be no food in our table.
They waking up early in the morning to start plowing the fields and their farm (sometimes just  farming to other's farm to earn) in a whole day until after sunset. But, they only earn a little because people tend to make a discount or they take advantage of them. Specially those middlemen which are became richer to them.
Another, people who are in the higher positions are robbing them their rights in farming. They are slowly converting farmlands into a commercial and residential area. As we observe, there a lot of buildings or houses even in a rural area because opportunists only care for the money and not to those people who will get affected.
In our country, there are small amount of government support that our farmers are getting. Most of often, they didn't give any time, effort, and budget for any project related to agriculture. I hope they pay attention in improving the agricultural sectors especially the prices of goods keeps increasing and I know we are all suffering from it.
Let me know your about this, just comment down below!