Health problems arising from technology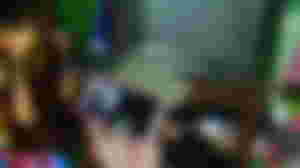 Technology can indeed help in life. However, technological developments can also cause various health problems. Rapid development of technology has made human life easier. However, behind many positive sides, use of technology brings many health problems at all ages. Use of social media on smartphones, contributes to serious health conditions, including depression, anxiety and many others.
I try to give some negative effects caused by use of sophisticated technological tools, especially smartphones, computers, laptops and others. Which should not be used too often to reduce negative effects caused by these tools. What are negative effects? Let's watch till the end!
Staring at the screen of a gadget, computer or laptop for fews hours can blur your vision and make your eyes dry. Not only in eyes, you can also feel pain in other areas of body, such as head, neck and/or shoulders. To prevent this from happening, apply 20-20-20. Every 20 minutes looking at screen of a gadget, computer or laptop, use 20 seconds to look at something else, as far as 20 feet (equivalent to 6 meters).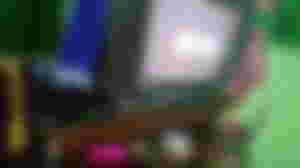 Way different people use gadgets and computers can contribute to incorrect posture. Looking down and slouching puts too much pressure on neck and spine. Walk after an hour of work whenever possible to avoid changing your posture.
Using technology too close to bedtime can cause difficulty falling asleep. Reason is blue light from gadget that continues to stimulate brain. Blue light can disrupt circadian rhythm or body rhythm, making it difficult for a person to sleep. You may also feel more lethargic in next day.
Avoid using gadgets 1-2 hours before bed to avoid negative impact of technology on health. Replace it with other activities, such as stretching, reading a book, or taking a warm bath before you go to bed.
Excessive use of technology triggers various health problems, such as obesity, heart disease, type 2 diabetes, and premature death. Why did it happen?
That's because technology makes your body lazy to move. Therefore, it is better to take advantage of technology that encourages sports productivity. This method can reduce lazy behavior that can trigger disease.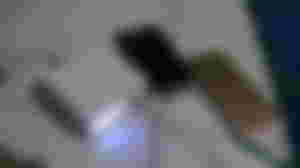 Next negative impact of technology on health is obesity. People who eat while using gadgets or snacking while watching television will tend to choose unhealthy intakes. Effect, risk of obesity also increases (especially if you rarely exercise). It is very important to maintain a healthy lifestyle by consuming a balanced nutritious diet and exercising regularly so that your body weight remains ideal.
Male fertility can be disturbed when often put laptop on lap, or often put Smartphone in front trouser pocket which is very close to genitals. Heat generated by laptops and smartphones can affect health of testicles.
This can lead to a decrease in quality of male sperm, thereby reducing fertility. If you want to use laptop in a more relaxed sitting position, you should use a support table so that laptop does not come into direct contact with body. In addition, using a table can help to maintain an ergonomic position.
Technology certainly brings various positive benefits to our lives today, if you manage it properly. Use technology wisely to avoid various health problems that arise in the future.