MAY: A Very Special Yet The Saddest Month For Me.
Friday. May 7, 2022
May is a very special yet Saddest Month for me. Why? This month is extra special because this month is the birth month of my loved ones. But also saddest because they are all gone now and I will never be able to be with them again nor celebrate their birthdays again. It's also hard sometimes because instead of having fun celebrating their birthdays, the ending is you're sad or you're crying on those days.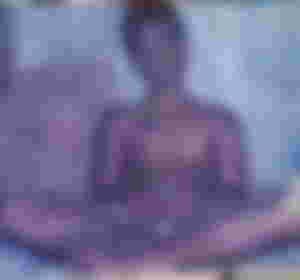 It was my Dad's birthday last Monday (May 2). It's been 23 years now since he left me. It has been 23 years since I lost my father who would have guided me. I was only in grade 5 when he passed away. For 23 years, I only have his picture with me on his birthday. I can't even remember his last birthday that we celebrated together anymore, since he's always been away from home before. It's sad because I haven't experienced the love of my father for a long time. He left me only a few memories. I have only been with him for almost three years since he was released from prison. So honestly, until now that I get older, I still miss and long for his love and guidance. But actually, my sadness is somewhat relieved when I look at her picture and I see my big name on her leg (Yolanda). It only shows that my Dad really loved me when he was still alive. On his birthday on Monday, we just visited his grave and lit a candle. Good thing I'm close to him now and I can visit him anytime I want.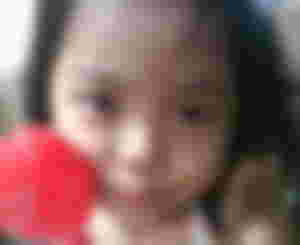 May 11, 2006. This is the happiest day of my whole life because this is the day I experienced being a mother for the first time. The happiness is really different when you have already experienced being a mother. She was the best first gift that came into my life. There is nothing more than the joy I felt the first day I saw her. I promised myself that I would do everything for her, which I did. But maybe she wasn't for me, because God took her away from me too early. She was only 4 years old when God took her from me (June 24, 2010) right after a month of her last birthday due to an unexpected accident. This is probably the hardest and most painful thing that happens in my life. It's not that easy to lose a child, a child whom you love so much. She was the only one I had back then, she was my life, and my world revolved around her. I don't know how I moved on but I'm also thankful to my Mom for not leaving me at that time. It's already her 16th birthday on Wednesday (May 11). So here, sadness is attacking me again. It's her birthday again, and only her picture and her memories are the only ones here with me. How I wish can hug and kiss her again. I missed my Angel so much already.
You can also read the whole story about my daughter's accident here in my article Memories of My Angel.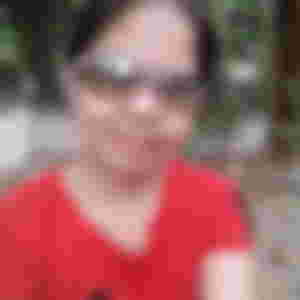 Well, May 20 is my Mom's 51st Birthday. I know some of you have read my article last year about Mom's Golden Jubilee Year (50th Birthday). I didn't expect that after we happily celebrated her birthday, it would be her last birthday with us. After two months after her birthday, God took her from us already too. Which is we already know and we already accept that she will suddenly be taken from us anytime, because of her serious illness. But of course, somehow the loss of Mom still hurts us a lot, even if we say before that we are ready to leave her to God anytime. It was also more painful for me because I only had Mom back then, she was the only one who was always by my side in everything I went through. Losing Mom was not easy for me either, I also carried the pain and hardship of losing her for several months. Honestly until now it still hurts me to think that I don't have Dad anymore, and now even my Mom is gone from me. Now her birthday is also near, and only her pictures and memories can be with us on her special day.
It's sad, isn't it? That all the people you love and who are important to you will celebrate their birthdays in the same month, but they are all no longer with you. You light a candle on their birthday but not for the cake they will blow, you light a candle as a ritual that they have also passed away.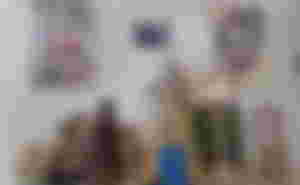 Recently I often dream of my Mom and Dad. In my dreams, they both hug me. Maybe it's to remind me that they are just here beside me, guiding and supporting every decision I make in my life. I miss the three of them so much but I know they are just here, especially here in my heart and mind. They will always be here no matter what.