Let's Talk About MONEY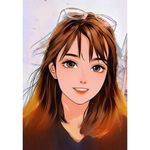 July 01, 2022
It's a new month again for us and a new month again to start grinding. It's the first day of July that is why I am here, being motivated again to write and hoping that this kind of energy that I have will always be consistent and wishing that I will not run out of topics to write to be able to be consistent also to have an article being published everyday.
---
How do you define money? Some may define / describe it as:
* Money is the root of all evil.
* Money can not buy happiness.
* You can see a person's true color when it comes to money.
* You can see who your true friends are if you have no money
and a lot more. We have different perspective when it comes to money.
Let me elaborate to you this one by one.
1. First, money is the root of all evil.
We may find this famous phrase in 1 Timothy 6:10 "For the love of money is a root of all kinds of evil"
- It is not the money itself which is the root of all evil but the love of money does. Money itself is neither good or bad. Money is simply used as a medium of exchange wherein you can be able to trade using your money whether in exchange of goods, clothings, house and many more a person may need or want.
It is what will be the purposed of your money which may define if it is for the good or bad. How you use your money may definitely define of what characteristic do you possess whether you are a good person or not.
Having money is not evil, earning money is probably not evil but on how you earn that money may simply define if it is a good money or not. If you stole that money, then the way you own that money is already evil. If you worked hard for you to be able to habe that money then it is not probably an evil one.
It is on how you use or on how did you acquire that money which will define if it is bad or not.
2. Money can not buy happiness
Yes, you may not buy happiness using your money but no one can ever survive without money.
With money, we can buy whatever we need and whatever we want but that will not mean that after we buy those things it can make us happy or not.
There are people with lots of money but they are not happy. Are you familiar with the song entitled INCOMPLETE with a lyrics of:
Even though it seems I have everything
I don't want to be a lonely fool
All of the women, all the expensive cars, all the money don't amount to you
So I can make believe I have everything, but I can't pretend that I don't see
That without you girl my life is incomplete.
This one is just an example of the saying that money can not buy happiness. Though happiness for us is subjective. Things which makes me happy will not be the happiness or others and the happiness others may also be not my source of happiness.
Though, no one can survive without money since money is very important to fulfill our daily / basic needs. As I have mentioned above, "money is a meium of exchange" that without money we can not buy our neccessities for us to survive just like food, shelter and everything that falls under our basic needs. Money is important for us because how will a person survive without money?
Others source of happiness is having money, but others do not. If will always depend on the person if what does it makes them happy. But for me, money is really important to me that when I do not have money or should I say, I may have money but when I know that it is no longer enough, it makes me sick. Haha. Lol. Kidding aside, when I do know that my money is no longer enough, it give me headeach and all I need is a medicine called "PERACETAMOL" haha. Only Filipinos may understand this. The medicine is really called as paracetamol but we Finipinos iriterate it as PERAcetamol which PERA, a Filipino word, which means money, in other words, money will be the only way for him / her to feel okay again. ( Well, that's only a joke, there's is no such medicine called PERACETAMOL)
3. You can see a person's true personality when it comes to money.
A question comes out in my mind with regards to this statement.
"DOES MONEY CHANGES A PERSON OR DOES MONEY REVEALS A PERSON'S REAL PERSONALITY WHEN IT COMES TO MONEY?"
In my opinion, both will be possible. We may not know a persons real nature even though we have known them for a long period of time. Money will be a game changer, jusy like humans who has the capacity to change over a period time.
The only person who can answer if did money changed them or if it only revealed who they truly are. Because we normally know on how we see money, no one but ourselves.
Some people would also tells, "If you want to know the person well, lend your money to him / her." Because they say, if that person really respects you, he / she will return the money that he / she borrowed on or before the date you both settled.
4. You can see who your true friends are if you have no money
Does money affect friendship?
We can not deny the fact that some people are only around us if we have money but if we are broke, just like our money, they are also gone.
We can see who our true friends are when we have nothing, you can see that they are really true to you because they are still there for you even though you do not have money, and that's one kind of a purest kind of friendship.
Avoid those people who are gold digger, there are lots of them. So if you want to know who will always be there for you, do not tell them or do not show or do not give them a hint that you have lots of money, keep it lowkey.
You can finally say that someone is really your friend when whether you have money or not, they will always stick around you.
---
Let me share to you a sentence that I recently read online, it says: "If you want to keep a friend, do not lend money to them"
In some case, I agree with this but there's a part of me that sometimes it isn't applicable. I agree in a way that, yes! We all know that some friendships were destroyed just because of money, just because the other person lent the other person a money and that specific friend did not paid it on time. On the other hand, if you know if you're friend really need some money and has a credibility of paying debts on time, maybe it is just good to let them borrow your money. Other friendship were also destroyed when the other friend do not want to lend money on his / her friend, so everything is really on a case to case basis.
* Money is important, learn to appreciate each cents that you have. Just do not use them on bad things.