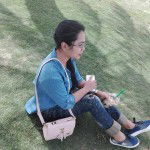 hey👋 here i am again,writing an article about healthy food😊
here's my home made🍕🍕🍕
Sponsors of msJenDelaccruz
ingredients for dough
2 1/2 teaspoons active dry yeast
1 cup lukewarm water
3 cups all-purpose flour
¼ teaspoon salt
1teaspoon sugar
2table spoon olive oil
ingredients Sauce;
1 tablespoon vegetable oil
1 chopped onion
1 can tomato paste
½ teaspoon white sugar
1 teaspoon salt
⅛ teaspoon black pepper powder
¼ teaspoon garlic powder
½ teaspoon dried oregano
¼ teaspoon chili powder
mushroom
green pepper
olive
pepperonni
mozarilla cheese
(optional just add if what you like for your toppings)
in a small bowl, dissolve yeast in warm water from the cup you prepare for your dough but pour only 1/4 to 1/2 cup. let stand until creamy, about 5minutes.
In a large bowl,combine flour,salt,sugar and olive oil. stir in the yeast mixture.
knead the dough and add water as needed or a flour as needed too...it should be a little sticky but not watery. when the dough has pulled together, turn it out onto a lightly floured surface, and knead until smooth and elastic, about 10 minutes or more.
lightly sprinkle the bowl with flour, place the dough and turn to coat with oil. Cover with a damp cloth, and let rise in a warm place until it doubled the size or for about 45 minutes.
procedure for sauce;
in an pan,put the vegetable oil and saute the onion,tomato paste,sugar,salt,black pepper,garlic powder,oregano and the chili powder. just taste it,it's up to you if you want to add some taste.
when the dough is completely doubled size,divide half and spread onto the pizza pan,cover with sauce and the desired toppings. bake at 400 degrees for atleast 20minutes or until the crust is slightly golden brown.
that's it! hope you like my recipe guys😊
stay fit and healthy😉