Exhausted and drained
March 23, 2022
I am just sitting the whole day, in front of my monitor, doing my job as usual, but I feel really tired. Like all the strength had left me and I became screwed I want to sleep.
I'll just be going on about how my day went in a flash
Early morning, as part of my routine, sat on my chair, pray and then get to work. Actually it should be a light day for me but the moment I receive a message, it made me back to being a robot at work again for I don' t know how many hours is it.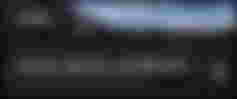 Jhen

I have rejection on billing
The moment I received the message I became tense.
Receiving rejections is worst than having feeling with someone who never know you exist in this whole wide world. It's like you have to work your a$$ off and retrieve that "approved" note from them. I've been learning and working so hard on this task just to not get a rejection notice but still receive one, sadt:(
I was pumped up and have to do the necessary measure. Glad I processed them in time for processing again. Hope I won't receive another rejection again, from mails not males....tsuuuuuuuu
And since I was in the task I thought of doing the backlog that I had since last week. And thinking of ways to reduce them made me lost all the energy left in me.
I've been converting and merging files so that the process will go through since I need to send all the files via PDF format and it's kinda tiresome doing it with all the files left at hand.
After work, I thought I can finally rest but hungry tummy wanted to be feed to I bought some and feed my dinosaurs inside.
While eating my sister messaged me that she has a problem with her home credit account as she was not paying on time. I scolded her a little and told her that we'll find a way to fix it. Mum also called to inform that parents need to go to school for a meeting since the kids will be starting with the F2F classes soon. One of my problem being a working mom is this, having to have a proxy to stand in for me since I can't go on the meeting for I have work. Mum understand my point and plan to attend in my place and also my niece since my sister is on day shift this week. Papz will be the one attending to our little baby at home. Having a reliable parents is a blessing but it also makes you feel bad that you're giving your parents a hard time instead of making them rest since they're not getting young anymore, aigooo
Another thing that made me more exhausted is that I also have an important meeting outside work, and it's a recollection together with my co-servants and it will be held for two days this weekend. I haven't asked permission from Mum and I don't know if she'll grant me permission but I will try my luck tomorrow. Thinking about it makes me nervous for I know how my Mum hates the thought of me not going home.
In addition, I also have some few misunderstandings with a friend, a male friend just because I advised him to not pressure the girl to marry him. aigoooo.. He's a stubborn one, (hah!) I kept telling him to not raise his voice since I'm just telling him my thoughts since he asked for it. I also told him to talk to me if he cools down, glad he listened this time. Boys just do love fighting I guess even in a simple conversation they'll make it to a heated one.
---
That's all for today I guess. I am really tired and having a full bland day today. My apologies if I can't read all your articles for today but I'll make it up to you tomorrow. Time to hit the sack earlier this time.