Spending Weekend on Malapascua Island (Cebu)
Few months ago, me and my friends decided to go to this beautiful island in northern Cebu. It's called Malapascua Island located about 6 km away from the tip of Cebu. Before doing so, we contacted a certain inn to book for our overnight stay. It was part of the protocol that you should have a confirmed booking on the island before the authorities let you ride the boat going the very island from the Maya port.
It was pobably a total of four hours from cebu city to Maya port although we stopped over by Bogo City to have lunch and to get another friend joined us for the fun.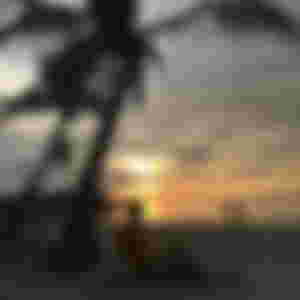 Upon reaching the island, we went right away to famous North Beach. Clear waters and white sand greeted us. It was fantastic! There were few tourists around enjoying an afternoon dip also. My favorite part was that there were only few people around maybe that was because we were still in the middle of the pandemic or maybe the place isn't as famous yet unlike any other tourist destination such as Bohol and Boracay. Nonetheless, you get to enjoy the scenery of the beautiful sunset and get picturesque photographs.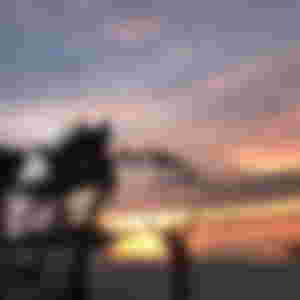 We were enjoying the view of the sun as it sets giving off golden and pinkish sky. It was surely fascinating! It could be perfect for a romantic date. For our case, it was a perfect barkada date. We decided to unwind that weekend as rewards for our hectic school works. Yes, all of my friends joining that time were my college friends who are now educators. We barely hang out now since we are currently working in our respective localities hence, this was planned for a quick weekend getaway and at the same time catching up each other's life update.
We went for a barbeque and string rice for our dinner as there were limited options on the island. There were only few options for food and drinks across the whole island but the good news is the food are very budget friendly. After such, we decided to have a few cans of beer just perfect to end the night.
The next morning we were planning to have island tour but unfortunately the weather is getting bad and we decided to get out of the island before it will become worse. Getting trap in the island and unable to report for our work would be a terrible idea thus, we secured our safety first and foremost.
Nevertheless, it was still a great experience and I will definitely go back and hopefully the weather will cooperate by that time.