Age is just a number? don't you think?
Is the best yet to be? Does aging make life better or worse? We don't get to choose when we get older or older in life. Everyone's opinions on becoming older vary. While some people fear getting older due to the many drawbacks, others look forward to it due to the many benefits.
In every aspect and facet of our everyday existence, math and numbers are utilized. All things are numerical. The same holds true for people. Humans begin as infants and, if they are fortunate, develop into elders. Our ages are also calculated using numerical order. The older you become and the more things change, the longer you live. Aging is a natural process that should be accepted with respect. Old age is broken up into three phases. Young old, middle old, and senior old ages all exist. But growing old is not something to be stop nor change but even if we want to go back in time, will the best will yet to be?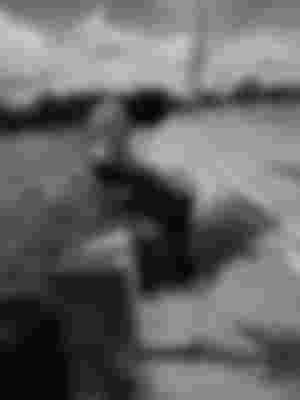 I think there's more to aging than counting the years since your birth and pondering how many more there are till you start going downhill. Yes, that is what it implies according to the dictionaries, which also define it as "the length of former life or existence" or "showing symptoms of age." Literally. If you pay closer attention, you'll see the term "mature."
Where did the proverbial adage "the older you get, the smarter you get" go? Old is more often referred to as wise, isn't it? Is that accurate? Isn't that the fundamental reason we still consider ourselves children? So that we could be held accountable for becoming "wiser," for understanding better, and for refraining from acting foolishly. That's something else. Fun follows stupidity, and vice versa. It's an equation that we study in school. When we enter adolescence, peer pressure compels us to forget what we learned. Do you recall how you avoided taking actions that could make you look foolish? Even so, we still intentionally manage a few for fun. .

You might wonder what gets older, or in this case, wiser, but that subject has a lot more psychological and emotional components to it because it involves a lot of life events that are filled with strong emotions and a unique point of view. . You make errors, but you also learn from them so that you don't repeat them. Usually, when you make a mistake, there is a small penalty that convinces you sufficiently to stop you from repeating it.
You continually learn one lesson this way. No matter how strange, awkward, unpleasant, or interesting the lessons are, life is full of them. However, some people are so obstinate that they refuse to be persuaded and continue to make the same mistakes. But there are some people who are stubborn that they are unmoved by the persuasions, and makes the same mistakes over and over again. Some people never learn, I guess.

But I guess my main point here is to show you that through all the experiences in life makes you know more and more and by getting more out of life you have accumulated the knowledge that you could only have achieved to in moment of years, ages.
Everyone has distinct sentiments and thoughts about aging in light of the constantly changing world around us. While some people fear becoming older, others look forward to it. I believe that most people under the age of 40 often live their lives without really enjoying the good things but rather looking forward to being freed from constraints. I really believe that as a person ages, they become wiser—not only from the knowledge they pick up along the way, but also from experience and the ability to recognize and fully appreciate the hand that life has dealt them. The responses to the questions about worries and negative aspects of aging were very diverse.
Life is a journey. We all start out the same way out of the womb. We make choices along the way, some good, some bad and some indifferent. Hopefully, we are traveling upwards. Reaching new goals and breaking barriers. We want our lives to matter. As we grow older, and wiser, I hope we can pass along that wisdom to the next generation. Along that path, hopefully we have also enriched the lives of others. Fell in love and had children and grand children. Created something beautiful and lasting. Made our world, though imperfect, a better place.
Remember this title? from my previous article? This is somehow related to that topic because I just wanted to share again that growing up we might experience a lot of downfalls but at the end of the day we still get ourselves way up. Growing old is not something to be stop or prevent, and just like what I have said even if we want to time travel it is impossible to happen. even if age is just a number, every time our digits add up we learn something new, new experience, and life lessons in our journey.
I believe that the best is yet to be, and while we grow up let's cherish the moments that you have together with you family members, friends and other people that you cherish the most. Age is just a number I know, but it is the journey that counts!