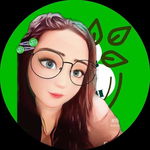 I started this Project Last February 14,2021. And Thankfully it's a success. As you can see From the above Title. I change it's name.
From Bitcoin Cash on the Move to Bitcoin Cash Project. I guess it's easy to understand.
I already given Bitcoin Cash to the two lucky Beneficiaries.
The vision and mission of this project of mine is so simple. And that is to see the priceless smile of the children.
That is why It is Give smile to a Kid. From a little amount of Bitcoin Cash they can buy whatever they like. As kids are easily to please with.
They will be very happy in just a simple Jollibee or McDonald meal.
They are the first Beneficiary of my Bitcoin Cash Project. They are very happy and excited to eat their Cake.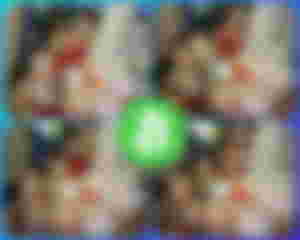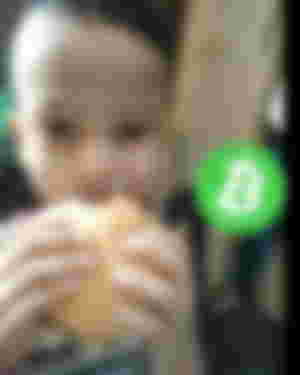 That is the Priceless Smile!!! Seeing them happily eating their favorite McDonald Burger can warm everybody's heart.
For more details about them you can check my Article.
https://read.cash/@leejhen/bitcoin-cash-on-the-movegive-a-smile-to-a-kidfirst-beneficiary-e5a1851d
And now let us proceed on my second Beneficiary.
This time I decided to give a rewards not just for all the Mothers out there but as well for all the Fathers, Aunts and Uncles, Brothers and Sisters even Grandmothers as long as there is a children in their home.
They are all qualified. This Time I choose a Father. I just met him in noise.cash, seeing him posting his everyday life with his family make me decide to chose him.
I forgot where they live But as far as I can remember they are in Middle East I guess. But I don't know what Particular Country.
I sent him the Bitcoin Cash Last February 28,2021.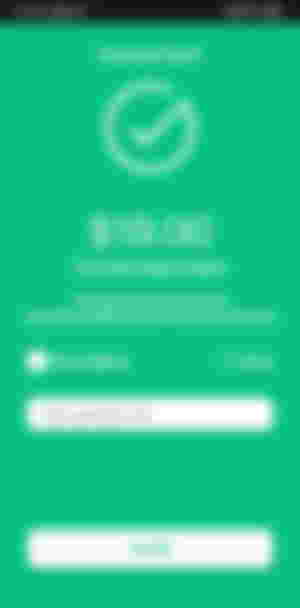 Due to the red market in Crypto World. My BCH at Bitcoin. com Wallet decreased. It is supposedly $20 in there. But it became $19.
The red market didn't prevent me from sending the Bitcoin Cash. So I added $1 using my trust Wallet.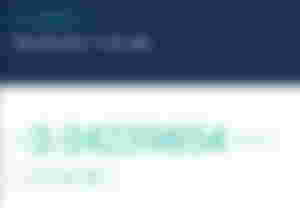 Sadly the Crypto market went dipper. And that is only why he recieved, $18.96. I'm not happy about it but he said It's okay it is a very big help in his family especially the Kids.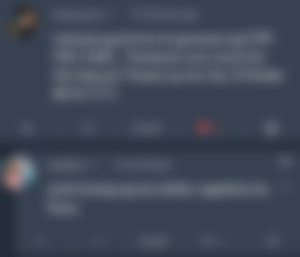 We talked again in noise. Him saying Thank you for the $19 that I sent. As I was reading my heart seems not satisfied with the outcome.
So I replied to him that I will send an additional $1 which is I did immediately.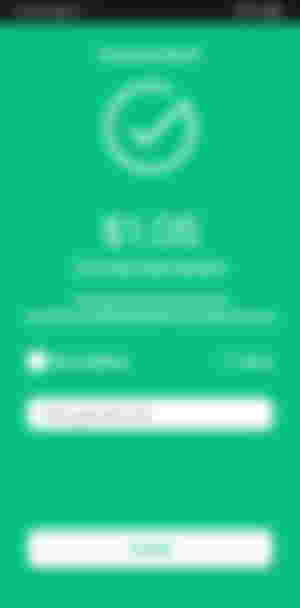 I used the BCH address that he gave me in Telegram. Sending the additional $1 makes my heart at ease.
Because I wanted to be fair. I wanted for the First Beneficiary and Second Beneficiary an equal giving of Bitcoin Cash.
Hopefully this $1 can help him in any way.
What did he buy in the Bitcoin Cash that he received from me?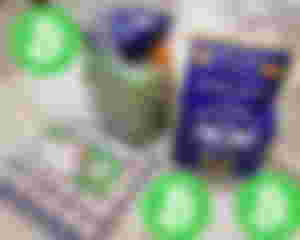 He is practical, He buy foods and groceries for his Family.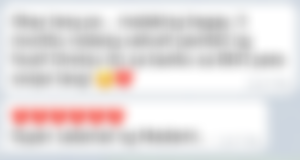 As he is not recieving his salary for 3 months now. I understand why he choose to buy Foods.
And I was glad that the little amount that I sent helped their daily needs.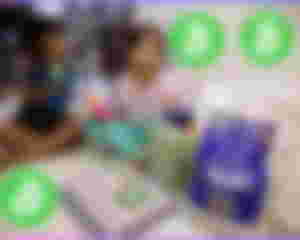 They are his Kids. Little boy is very charming and cheerful. But maybe baby girl has just woken up I guess.
That is why there is no smile in the photo. Or she is a camera shy. For whatever reason my only wish that they are happy during this time.
There is no other photos. Just the two of them. But I just wish to see them smile happily.
Maybe they smile but was not captured by the camera.
I cannot give Bitcoin Cash if I'm not been blessed with this platform. As I always saying.
I will be forever thankful to read.cash and noise cash. To little bot who will always visit and upvote my Articles.
And for all the readcash and noise.cash members who upvoted my Article and post in noise.
God bless you all!!! Thank you for always giving an upvote whenever I will post about my Bitcoin Cash Project.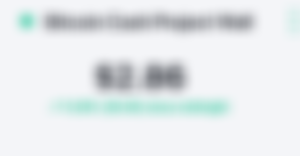 Since March 1, 2021. This is the update of the Bitcoin Cash Project Funds. So Far I only have $2.86 in my Bitcoin. com wallet.
It is supposed to be $3 but the market became red again. But it doesn't matter March 15 is still a long run. And I'm just looking forward for the Better and wish for something bigger.
Who will be The Bitcoin Cash Project next Beneficiary????
Find out...
Actually I've already chosen. And I will announce it later.
leejhen 💞
SURPRISED!!!! If you are the first one to read this Article of mine.
Congratulations to you!!!
Here's a surprise shareable link for you.
https://branch.wallet.bitcoin.com/dze2xsRqmeb
enjoy....
leejhen 💞
If you are an aspiring Writer you are very much welcome in read.cash
And of course much more welcome in noise.cash too.
just comment in here if you're gonna need my guide. And I'm very much willing to help.