After the struggle of the hanging bridge in Island Sky finally we are going to our 4th Destination.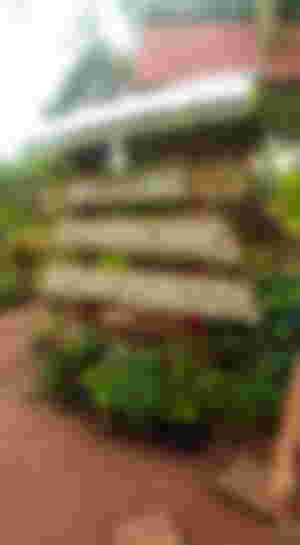 Welcome to Strawberry Eco Farm!!! They called it Eco Farm as they are only using natural and organic way in planting strawberries.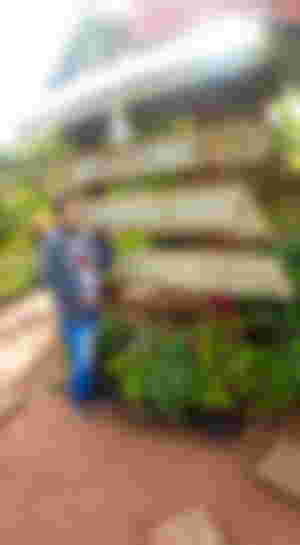 Oh the Chubby me! Welcoming all of you come let's join! Let's find some fresh strawberries.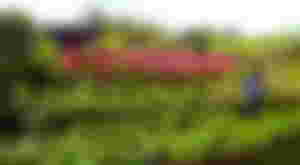 So this green scenery greets our eyes. All is green. The strawberries are still a baby. The caretaker said because of the heavy and none stop rain the strawberries was washed away and they planted another batch of it.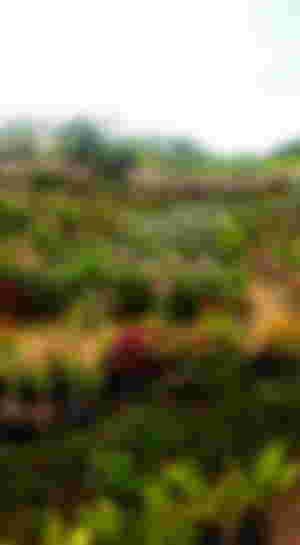 Aside from Strawberries there are many kind of plants that for sale too. With added flowers to make the view refreshing to the eyes.
And refreshing at the nose too as it smells so good in there. Breathing the fresh air. Letting Nature embrace you.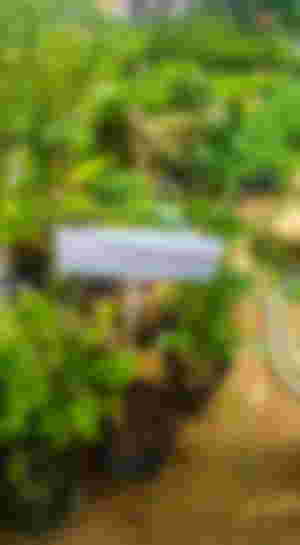 So these are the Plants that I'am talking about. This one is a Miracle Fruit.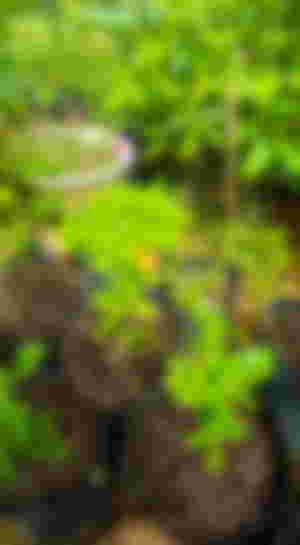 This one caught my eyes. And I asked what was the name of this cute orange Plant. The caretaker said it is a "Demon Chili"
Wow! It's the first time I've heard this. Never thought that there is a Demon kind of Chili lol. But seriously that's the name of it. And it's very spicy too. I Love spicy hehe.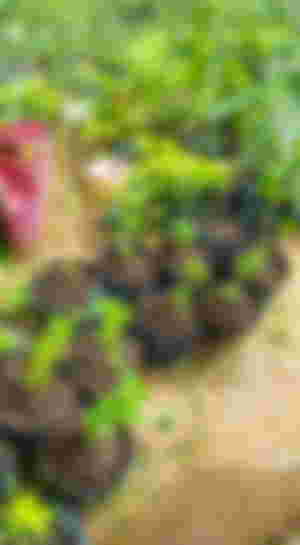 There they are! very cute and pretty. The owner of this farm has a very brilliant idea. Selling other plants aside from Strawberries.
As we all know the strawberry is still a baby and newly plant there's not enough fruits to buy.
And the best alternative is selling plants. It's clean and green.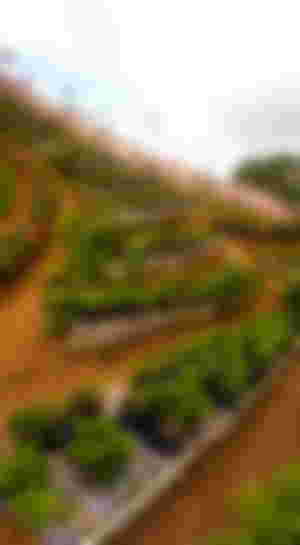 The strawberries are properly arranged. They are all green. And very beautiful to look at.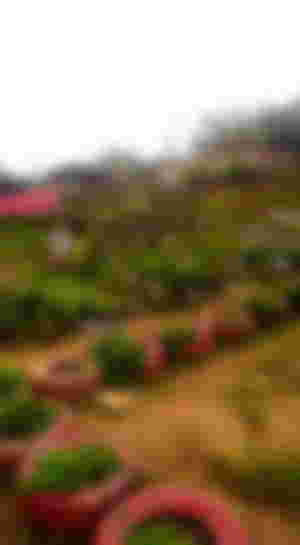 Some strawberries are planted inside a tire and they painted it with color pink.
They actually form the tire into a heart. Just wondering when the baby strawberries grow up and bear some fruits it will be a heart of strawberries. But I did not able to see that.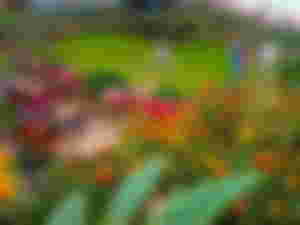 There it goes, the heart of strawberries. You can take a picture inside and feel free to sit at the green Bermuda grass.
Sir Rhyn and I are both a photo bomber haha.
We are just watching the view and didn't knew that she is taking a picture.
The yellow orange flowers are very lovely but I don't know there names.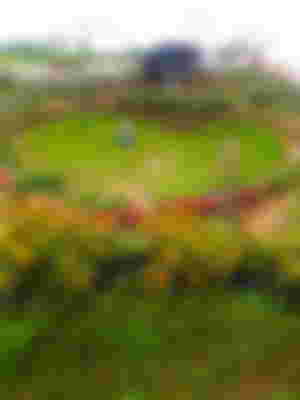 Yay! I then finally take a solo pic hehe. surrounded by Nature. What a lovely Day!
This is our group photo under the treehouse. I forgot to climb up and then take a picture what's inside. But during this time I am not yet an aspiring photographer.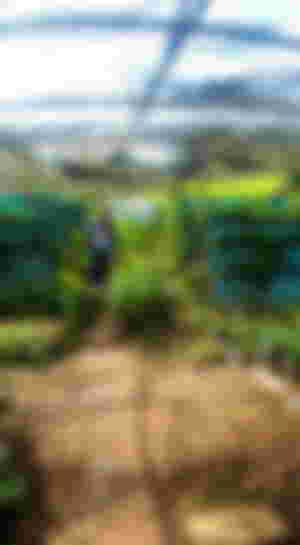 My friend begun her strawberry hunt. As you can see not all have fruits. Mostly are newly plant.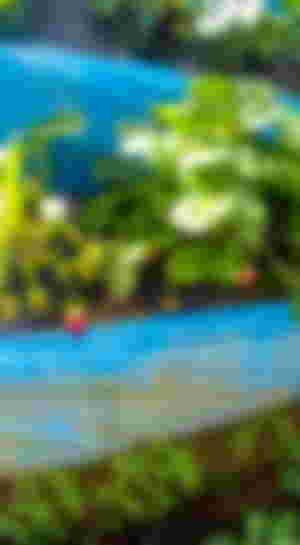 There it is!!! We finally found strawberry fruits. And by the way the strawberry is 10 pesos each.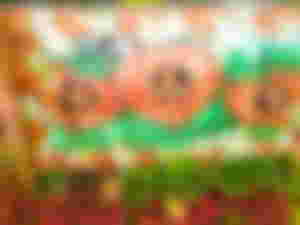 And we found this too haha. The Powerpuff Strawberry Girls. We find it cute. It was surrounded by flowers.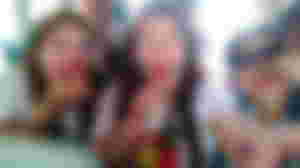 The strawberry tasted very sweet. And we are laughing on this photo. Sir Jim being our photo bomber pretending to eat strawberry too.
Overall the strawberry tour is a total fun. We enjoyed the Beauty of Nature and it's a very unforgettable Experienced.
Thank you for being with me in this tour..
I have many stolen photos too and let me share it with you. And let's all enjoy the view of Strawberry Eco Farm once again.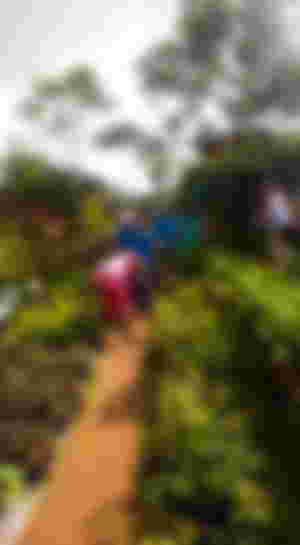 They are busy talking about plants in here.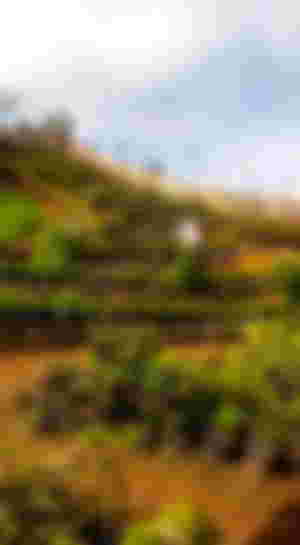 She is Rochelle and is busy looking for a strawberry fruits.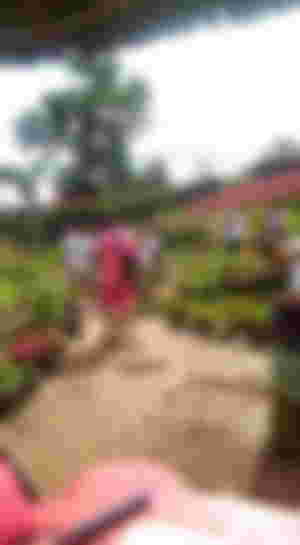 I don't know what they are talking about haha.
This is funny, they did not know I'am taking a pic.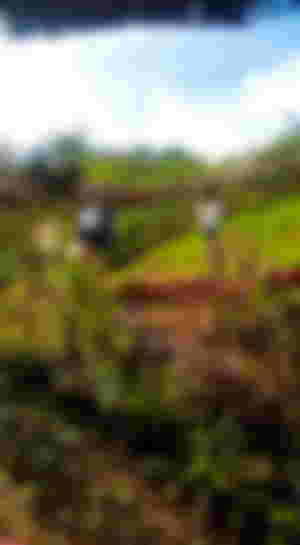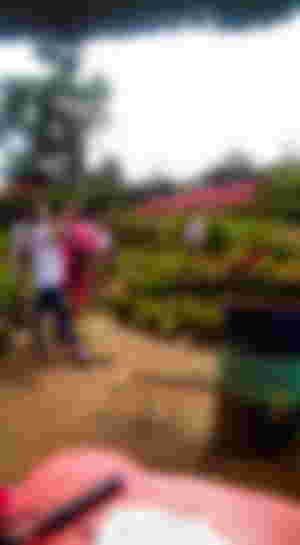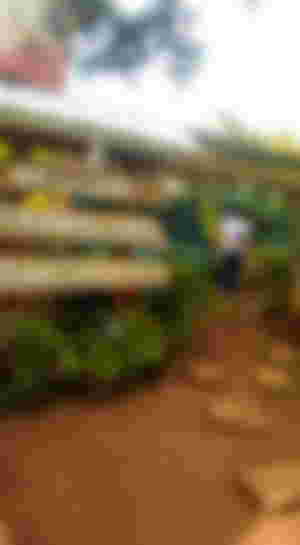 A stolen shots that worth to remember.
Please do visit my other tour adventure too.
https://read.cash/@leejhen/a-tour-to-remember-1st-destination-west-35-1abbfef3
https://read.cash/@leejhen/a-tour-to-remember-2nd-destination-balwarte-alfredo-7187e4dc
https://read.cash/@leejhen/a-tour-to-remember3rd-destinationthe-island-sky-1b858f38