Herbs can be medicines and relax you, also you can add them in recipes and it is nice to have them all
year round in the home.
And you can actually! We reveal to you the best herbs to have in the kitchen and add flavors more. And
you do not have to water them all the time, or change the soil.
So, you need to sow cilantro, dill and mustard seeds in soil, then add them in water since a soil herb
cannot be put in water as roots differentiate from water roots.
How to grow herbs in water
Place some herb cuttings in glass bottles with water, spring water is best since it has minerals. Never use
chlorinated water since it has bleach chemicals that damage the plant. Also leave some tap water
overnight or get rainwater.
Get a glass bottle, mason jar and/or plastic bottle. You might also use colored bottles or wrap paper
around them since the roots dislike light.
The darkness aids in avoiding algal growths. The narrow mouth bottles support the cuttings upright.
But, you have to avoid narrow and tight fitted ones since their mouth cannot support free transition of
air in the roots.
Pick the soft cutting roots and cut 6 inch sections of the herbs. Place them in containers and remove the
lower leaves since they might rot and get spoiled in the water.
Change the water 1 time per week for rosemary cuttings. When the root starts growing after 2-6 weeks,
do not change water.
To stimulate the rooting, put willow branches in warm water for the night and use them for soothing
hormones. Also use rooting hormone powder if you wish.
The 10 herbs grown in water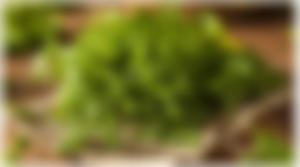 1. Rosemary- the root of this semi-wood needs more time, but new sprouts in spring show fast.Keep it under sunlight.
2. Sage- get sage cuttings in spring and put them in water. This needs sun and well-aerated place
because this is prone to mildew.
3. Mint- this herb has volatile items like menthol that cools the tongue and skin and does not
affect temperature. Put a few cuttings in water.
4. Tarragon- get spring cuttings after the new growths and put this in warm bright area. This can
have many types and the French is best for cooking, while Russian is better for salads.
5. Basil- this grows easy in water. Put the cuttings in water prior flowering and put them under
sun.
6. Spearmint- peppermint is a hybrid of spearmint.