This amazing coffee mask will rejuvenate your face and delete your wrinkles.  It is very easy and cheap for preparation.
The caffeine has the ability to treat the complexion, refresh your skin, and make it shiny. It contains anti-inflammatory properties and it is rich in antioxidants, that fight free radicals and prevent skin damage.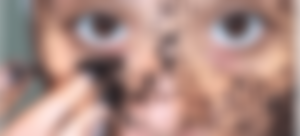 THE BENEFITS
Coffee has the ability to tighten the arteries and it can reduce varicose veins and make your skin smooth.

It removes dead skin cells – mix an egg with some powdered coffee and apply this mask to your face.

You can reduce cellulite with it – mix some olive oil and some powdered coffee and apply the mixture to the affected area. Leave if for 5 minutes and then wash well.

It can lighten up your face – mix a glass of fresh milk with 3 tbsp. of powdered coffee. Apply the mixture to your neck and face and wash well after 20 minutes.

It will hydrate your skin – mix a tbsp. of powdered cocoa with 3 tbsp. powdered coffee and apply the mixture to your face. Wash well after a while.

Eliminates acne scars and dark spots – mix it with some baby oil and apply it to the affected area. Massage well and wash after a while.